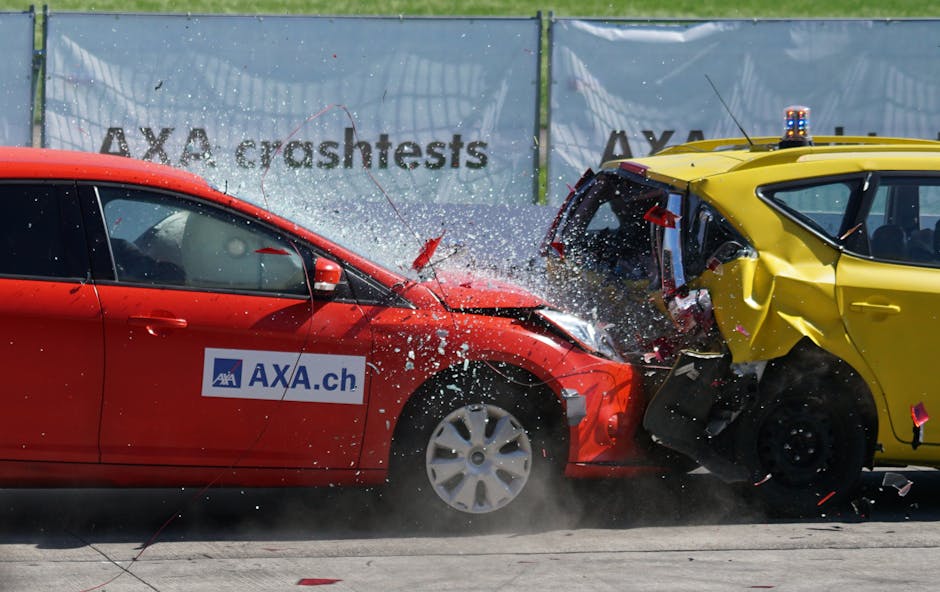 A report by Esurance found that 77% of drivers have been in at least one accident. Your chances of getting into a car accident during a 1,000-mile trip are 1 in 366.
Car insurance estimates that the average driver will file an insurance claim for an auto collision once every 17.9 years. This means that if you obtain your driver's license at age 16, you will likely have a crash by the time you are 34. This means the average person has 3-4 vehicle accidents over the course of their lifetime.
Chances of Getting Into a Car Accident
The Insurance Institute for Highway Safety reports that car accident fatalities have declined by more than 1/3 in the past 3 years. Since 1985 automobile accident deaths have decreased every year.
This decline is attributed to improved safety standards and structural design. According to the National Highway Traffic Safety Administration, new vehicle technologies have saved 614,000 lives.
Insurance companies are out to make a profit. They want to pay as little as possible in claims. You need qualified attorneys to get you the compensation you deserve.
Common Causes of Car Accidents
Of the 10 million vehicle accidents every year, three of every 1,000 are fatalities. It is important to exercise cautious driving. You must also be alert to the action of other drivers on the road.
Speeding
The Bureau of Transportation statistics for 2017 list speed as the number one cause of highway fatal crashes. In 2018 speed was a factor in 31% of U.S. teen driver fatalities. The only factor that causes more vehicle crashes than speed is driving impaired.
Drivers surveyed reveal disturbing results. Forty-two percent of drivers do not consider 10 mph over the speed limit to be speeding. Another 10% don't believe 20 mph over the speed limit to be speeding.
Drivers speed at least 10 mph more than 50% of the time. A 10 mph increase in speed results in a greater risk of a crash by 9.1%. Teens do not consider 5 to 10 mph over the speed limit dangerous.
Weather
Of almost 6 million vehicle crashes in the United States every year, about 22% are related to weather conditions. Icy roads contribute to 156,000 crashes every year. Weather-related accidents kill more people every year than large-scale weather disasters.
Every year 24% of the weather-related accidents happen on snowy, slushy, or icy pavement. Drivers need to remember it takes 10 times longer to stop on snow and ice than on dry pavement.
Aggressive Driving
More than 50% of yearly crashes in the United States are caused by aggressive drivers, with speed being a contributing factor. Thirty-Seven percent of aggressive driving incidents include a firearm.
Driver Error
Driver related factors are the cause of almost 90% of crashes. Those include impairment, fatigue, distraction, violating right-of-way, and improper braking.
Rear-end collisions contribute to 29% of all crashes, with tailgating being a contributing factor in 1/3 of all accidents.
Distracted Driving
Eighty percent of drivers admit to dangerous behavior while driving such as painting nails, applying makeup, styling hair, shaving, changing clothes and sexual activity.
One in three people text while driving. When texting you are 23 times more likely to be in a crash. Eleven teens die every day while texting and driving.
Impaired Driving
More than 30% of driving deaths each year are due to alcohol impairment. Thirty people die in the U.S. every day from drunk driving crashes. This is equal to one person every 48 minutes. After alcohol, marijuana is the drug most linked to impaired driving.
If You Are in an Accident
Your chances of getting into a car accident 1-3 times in your life are based not only on your driving ability but also on that of other drivers on the road. Car accidents result in injury, disability, emotional stress, and financial hardship. Don't negotiate with insurance on your own. Gather as much documentation as possible and contact a lawyer.
Check back often to never miss our latest!
Information contained on this page is provided by an independent third-party content provider. Frankly and this Site make no warranties or representations in connection therewith. If you are affiliated with this page and would like it removed please contact pressreleases@franklymedia.com