A candidate for the Florida Legislature is being accused of lying about graduating from college and then producing a fake diploma after a website questioned her about it. Miami University in Ohio told the Sarasota Herald-Tribune that Florida House candidate Melissa Howard attended the school but never graduated.
The school also says the diploma she produced doesn't match those issued in 1994 or 1996, the years she has claimed she graduated, or any year. The Republican businesswoman is running in the Aug. 28 primary. Her educational background was first questioned last week by the website Florida News Online.
She called the site's accusation false and said she traveled to Ohio last week to get the diploma at her mother's house. After she posted a photo of the diploma, the website briefly took down its story and apologized, but the university then said her claim was false.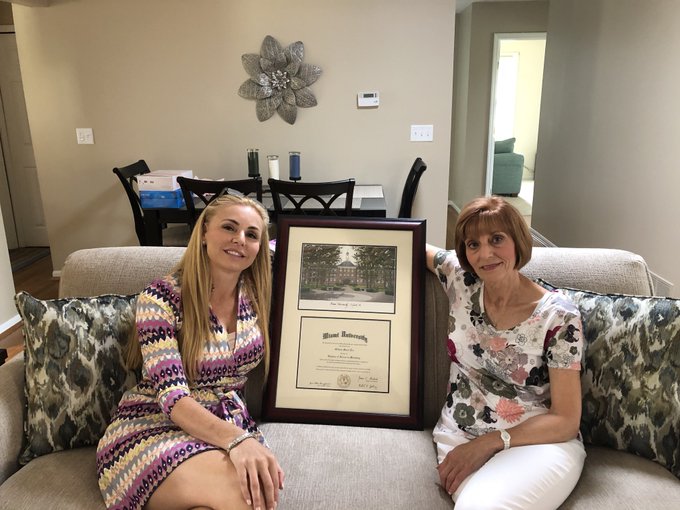 Fed up with fibber, Melissa Howard tells Tommy Gregory to 'stop the lies' http://bit.ly/2KHZMsQ via @DrewWilsonFL #FlaPol
"We have no such record of a degree," the university's lawyer, Robin Parker, said in an email to the paper.
Howard's diploma says she graduated with a degree in marketing - Parker says the university has never offered such a degree and that Howard's major was retail. Also, Parker said while the university president's signature is correct, another administrator's signature would not have appeared on the diploma.
Claire Webster, the university's director of news and communications, corroborated those discrepancies with CBS affiliate WTSP.
Howard did not answer a call Sunday from The Associated Press. Her campaign consultant, Anthony Pedicini, told the newspaper in a text message Saturday that Howard's husband had a "cardiac event" and that she is "focused on her family - not fake news." Howard's husband has since been released from the hospital, the newspaper reported.
Howard's campaign's Facebook page appears to have been removed. Her campaign website bio said she was the "first in her family to attend college." The bio has since been removed.
Her opponent, Tommy Gregory, said in a text to the paper, "voters deserve nothing less than truth and integrity from their elected officials. Unfortunately, it seems that Melissa Howard has failed that test."
© 2018 CBS Interactive Inc. All Rights Reserved. This material may not be published, broadcast, rewritten, or redistributed. The Associated Press contributed to this report.