Women's History Month

This Women's History Month is a perfect time to remember & celebrate the amazing impact women have had and continue to have on our nation, our communities, and even our families. There are a lot of extraordinary women who have helped build and shape Oklahoma's Own News 9, and we're excited to recognize the accomplishments and achievements of women with deep Oklahoma roots.
We know that there are many more women that should be celebrated, who have or will forever change our state. Be sure to celebrate and encourage the women and girls in your life, not just this month, but every day of the year.
Celebrating Oklahoma Women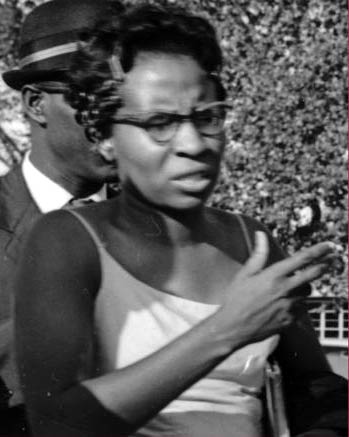 Clara Luper
Civil Rights Pioneer & Leader
1923–2011
Clara Luper received her bachelor's degree from Langston University in 1944 and her master's degree from the University of Oklahoma in 1951, becoming the first Black graduate student in the OU History program. Luper went on to become the adviser for the Oklahoma City NAACP Youth Council. The Youth Council staged a "sit-in" at Oklahoma City's Katz drugstore in 1958, launching a national sit-in movement to demonstrate against segregation. She continued her non-violent activism, participating in marches, demonstrations and was jailed numerous times for her Civil Rights work.
Former Gov. Mary Fallin
First Female Governor of Oklahoma
1957–
Mary Fallin became Oklahoma's first female governor when she took office on January 10, 2011. Fallin also made history as the first woman to be elected lieutenant governor of Oklahoma, a position she served in from 1995-2007. She was then elected to the 110th Congress, which was only the second time a woman had represented Oklahoma in Congress. When Fallin took office, it had been 84 years since Alice Mary Robertson served as Oklahoma's first congresswoman. Fallin served in the U.S. House of Representatives from 2007 to 2011.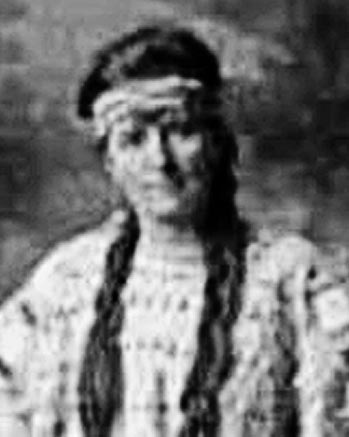 Susie Peters
Art Preservationist
1873–1965
Susie Peters spent her life advocating for artists, particularly those in the Kiowa Tribe. She moved to Indian Territory, prior to Oklahoma's statehood, and served as a matron at the Anadarko Agency. As a matron, she discovered young artists who would become known as the Kiowa Five. In 1954, Peters was honored by the National Hall of Fame for Famous American Indians and was both adopted by the Kiowa tribe and given the Kiowa name, Kom-tah-gya. In 1982, she was inducted into the Oklahoma Women's Hall of Fame.
Jane Jayroe Gamble
Miss America & TV Anchor
1946–
Jane Jayroe Gamble, crowned Miss Oklahoma in 1966 and Miss America in 1967, is a well-known broadcaster, author, and public official. From Laverne, Oklahoma, Jayroe worked as an anchor in TV news in Oklahoma City and Dallas-Fort Worth broadcast media markets for 16 years. She has been appointed to leadership positions by four Oklahoma governors.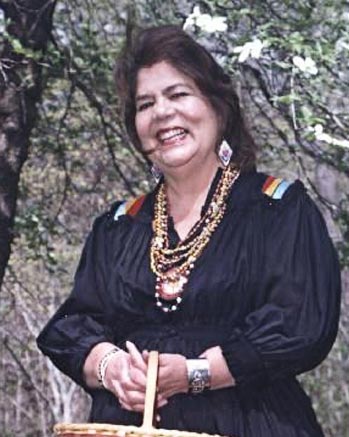 Wilma Mankiller
First Female Principal Chief of the Cherokee Nation
1945–2010
Tahlequah native Wilma Mankiller made history when she became the first female Principal Chief of the Cherokee Nation. Mankiller was an activist for Native American and women's rights, and she strove to bring improved health care and educational opportunities to the Cherokee Nation. Mankiller received numerous honors for her accomplishments including induction into the Oklahoma Hall of Fame in 1994 and being awarded the Presidential Medal of Freedom in 1998.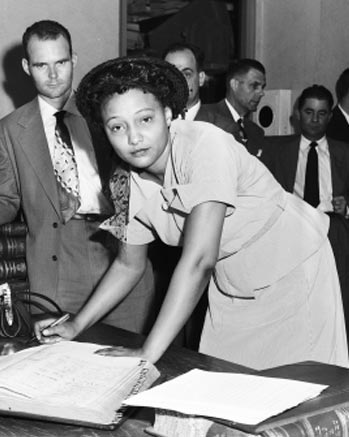 Ada Lois Sipuel Fisher
Civil Rights Pioneer
1924–1995
Chickasha native, Ada Lois Sipuel Fisher was denied admission to the University of Oklahoma College of Law in 1946 due to segregation laws. After failed lawsuits with the Cleveland County District Court and the Oklahoma Supreme Court, Fisher took her case to the U.S. Supreme Court. In 1948, the court ruled that Oklahoma must provide her with same opportunities for a legal education as it provides for other citizens. In 1952, Fisher graduated from the OU College of Law and in 1992, she was appointed to the Board of Regents of the University of Oklahoma.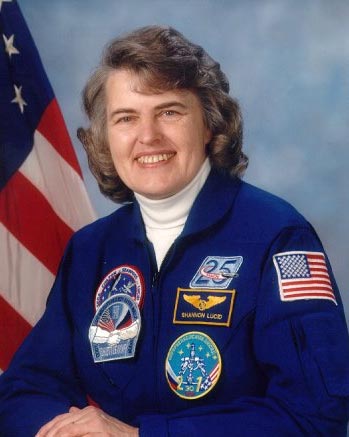 Dr. Shannon Lucid
Biochemist & Astronaut
1943–
Bethany High School graduate, Dr. Shannon Lucid became a NASA astronaut in August 1979. She participated in several space flights, including a record-breaking 14-day mission that was recognized as the most successful and efficient Spacelab flight flown by NASA. Dr. Lucid was the first woman to hold an international record for the most flight hours in orbit by any non-Russian, and, at one point, held the record for the most flight hours in orbit by any woman in the world. She has also been recognized by Discover magazine as one of the 50 most important women in science.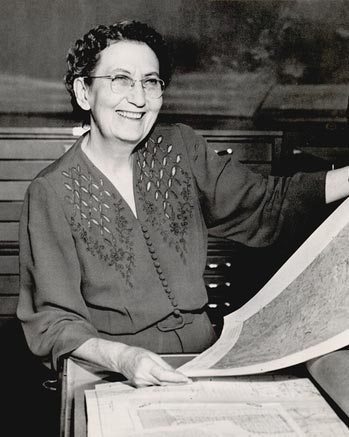 Angie Debo
Historian
1890–1988
Dr. Angie Debo, known as "the first lady of Oklahoma history," was an American historian who wrote 13 books and hundreds of articles about Native American and Oklahoma history. Angie Debo Elementary School opened in August of 1994 in Edmond, Oklahoma.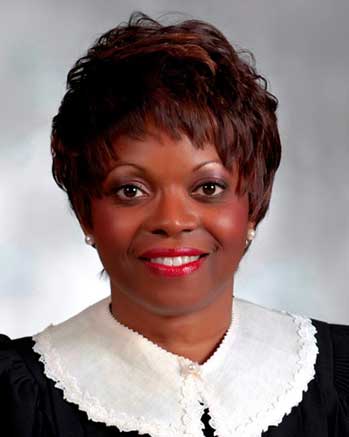 Vicki Miles-LaGrange
Oklahoma's First Female U.S. Attorney
1953–
Vicki Miles-LaGrange, a native of Oklahoma City, achieved many historic firsts including becoming Oklahoma's first female U.S. attorney in 1993. A year later in 1994, she became the first Black federal judge in the six-state Tenth Circuit. And, when Miles-LaGrange and Maxine Horner were elected to the Oklahoma Senate in 1986, they became the first Black women to serve in that role.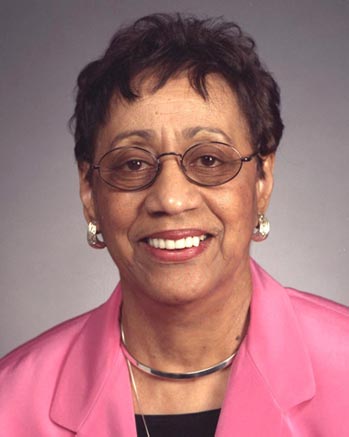 Maxine Horner
Oklahoma State Senator
1933–2021
Maxine Horner was born and raised in Tulsa and became a trailblazing state senator. She was elected to the Oklahoma state senate in 1986 along with Vicki Miles-LaGrange, making them the first Black women to serve in that role. Horner was also the co-founder of the Greenwood Cultural Center in Tulsa and was known as a strong advocate for survivors of the Tulsa Race Massacre. Horner passed away on February 7.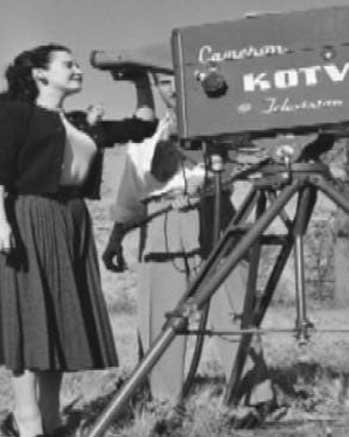 Maria Helen Alvarez
First Female CEO in TV
1921–2009
Maria Helen Alvarez began her broadcasting career at a Tulsa radio station. After working as a radio newscaster, Alvarez soon began to see the potential in television. So, she began courses in electronic engineering and acquired an FCC license to build a TV station. As a 30 year old, she converted a tractor shop into the "nation's largest TV broadcast center at the time" and started Tulsa's first television station, KOTV. Alvarez was the first female CEO in television and was also one of the original financial backers for the Disneyland Hotel in California.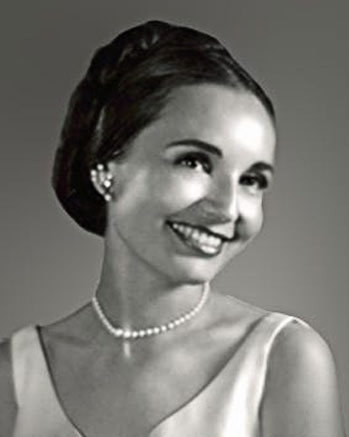 Moscelyne Larkin
Native American Ballerina
1925–2012
Moscelyne Larkin, from Miami, OK, was one of the "Five Moons," a group of Native American ballerinas from Oklahoma who gained international fame in the 20th century. She and her husband, Roman Jasinski, later founded the Tulsa Ballet in 1956.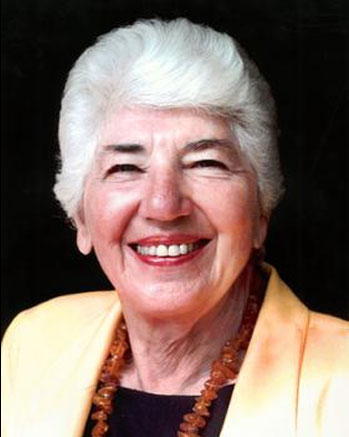 Nancy Feldman
Civil Rights Activist
1922–2014
#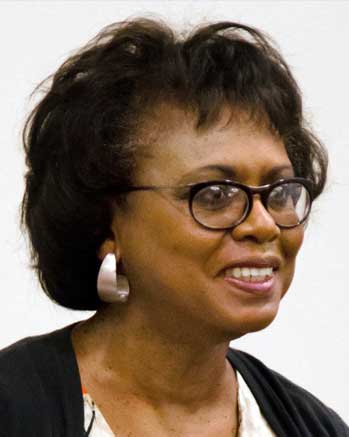 Anita Hill
Attorney
1956–
Anita Hill is an attorney and professor from Lone Tree Hill, Oklahoma. She gained national attention after her 1991 testimony during the Senate confirmation hearings for Supreme Court nominee Clarence Thomas. The hearings, although polarizing amongst many Americans, motivated many women to enter politics. The next year, 1992, became known as the "Year of the Woman," as a historic number of female politicians were elected to Congress; their seats doubled in the Senate (6) and House (47). Hill's testimony was also credited with raising awareness of workplace sexual harassment.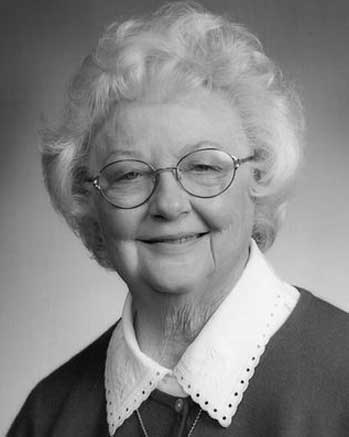 Betty Boyd
TV Personality & Legislator
1924–2011
Betty Boyd, a Tulsa native, was considered a pioneer for women in the field of television and politics. Boyd began her TV career at KOTV in 1955 and was elected as a state legislator in 1990, serving until 2000.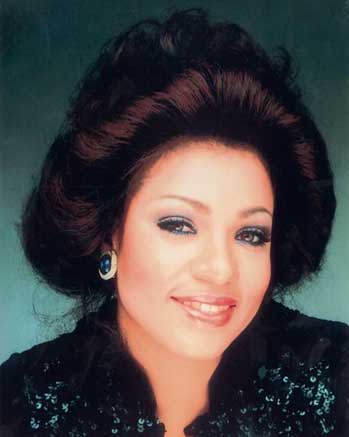 Leona Mitchell
Opera Singer
1949–
#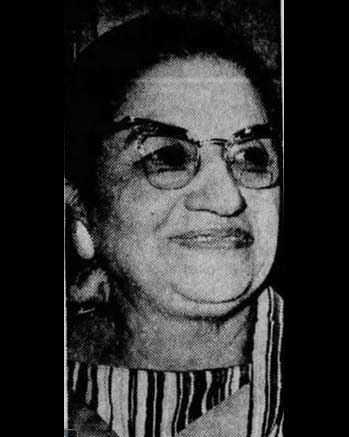 Marie C. Cox
Native American Activist
1920–2005
Comanche tribe member Marie Cox spent her life advocating for Native American children. In 1970, she founded the North American Indian Women's Association and served as its first national president. In 1974, she was awarded the Indian Leadership Award from the Bureau of Indian Affairs for her work as chair of the National Action for Foster Children Committee, drafting the Foster Children's Bill of Rights, and her direction of studies on how the bureau handled native children's care. Cox also served on the National Advisory Council on Indian Education, on the board of the Child Welfare League of America and as a member for the Oklahoma Indian Affairs Commission. In 1974, she was recognized as an Outstanding Citizen of Oklahoma by the Oklahoma governor and in 1993 Cox was inducted into the Oklahoma Women's Hall of Fame.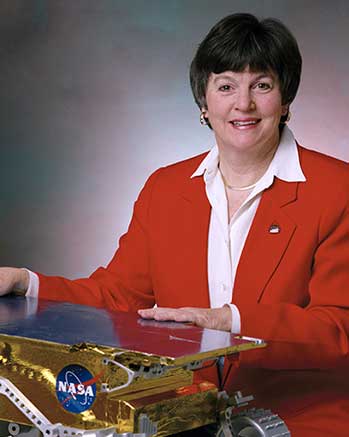 Donna Shirley
NASA Program Manager
1941–
Donna Shirley, born in Pauls Valley, is a legendary aerospace and mechanical engineer, known for her role as a manager of Mars Exploration at the NASA Jet Propulsion Laboratory. She also authored the book Managing Martians: The Extraordinary Story of a Woman's Lifelong Quest to Get to Mars - and of the Team Behind the Space Robot That Has Captured the Imagination of the World.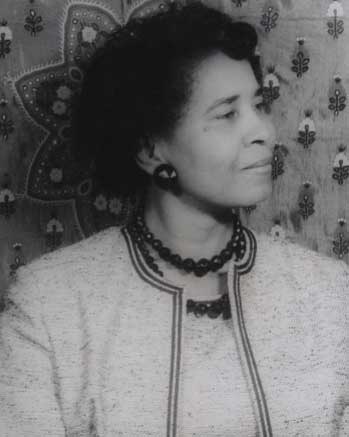 Evelyn La Rue Pittman
Author, Composer, Choral Director
1910–1992
#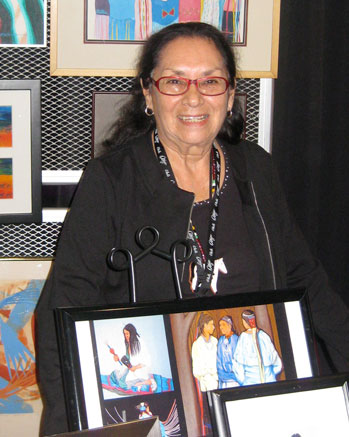 Ruthe Blalock Jones
Artist
1939–
Ruthe Blalock Jones is a Native American artist from Claremore. She entered her first competition at the age of thirteen, winning honorable mention in the Philbrook Indian Annual show. Many of her paintings concentrate on Native American women in dance attire. She has exhibited her work around the world, including the Fogg Art Museum of Harvard University. Jones served on the Governor's Advisory Committee on the Status of Women and received the Oklahoma Governor's Arts and Education Award.
Pam Olson
News Anchor
1949–
Pam Olson, a Midwest City native, was the first woman to anchor a prime-time television newscast in Oklahoma City, anchoring the KWTV evening newscast starting in 1976. As a TV reporter, she wrote and produced "Gift of Life," a documentary leading to the Oklahoma organ donor law.
Birtha Frank Teague
Basketball Coach
1898–1991
#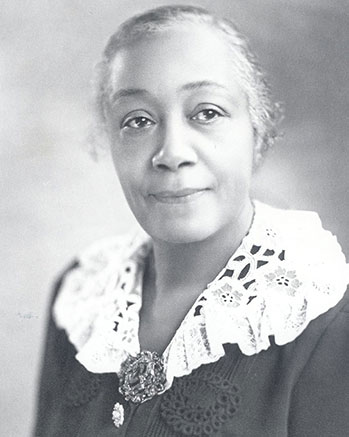 Zelia Breaux
American Music Instructor and Musician
1880–1956
Zelia Breaux established and developed the music department at Langston University after being hired by her father in 1898. After leaving Langston University, Breaux accepted a position at Douglass High School as the head of the music department. She organized several successful bands throughout her years at Douglass High School, including a 26-piece band in 1923, which became one of the most outstanding bands in the US. The 1923 band appeared all over the nation, influencing musicians on a local and national level. Breaux took the 1933 Douglass band to the Chicago World's Fair musical festivities, and, while there, they performed for the national radio broadcast.
Opaline Deveraux Wadkins
Nurse
1912–2000
Opaline Deveraux Wadkins, registered nurse and community leader, organized the first school to train black nurses in Oklahoma City in 1949. She fought for desegregation of the College of Nursing at OU and founded the School of Nursing at Langston University. She was inducted into the Oklahoma Women's Hall of Fame in 1993.