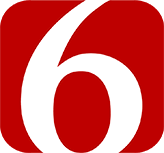 Dangerous, intense, deadly. Oklahoma weather is no joke.
Now, for the first time, Oklahoma's Own News 9 is making our vault of severe weather coverage available on demand. Watch the best technology and team - currently led by Oklahoma Weather Expert David Payne - working to keep you safe.
We've also included severe events covered by our Tulsa station, News On 6.
And be sure to check back often as we add more amazing coverage!