A Texas couple is having their 15 minutes in the spotlight, but they would have rather passed on it.
Roxy Dinkel and Gordon Steward's boxer, Winston, decided to make his own indoor water park with a well-placed garden hose. Winston brought a garden hose in the house and sprayed water everywhere, then took the hose back outside, all well Dinkel was home.
"I had my headphones on so I didn't hear or see him," Dinkel said "I walked into the house and it was soaked."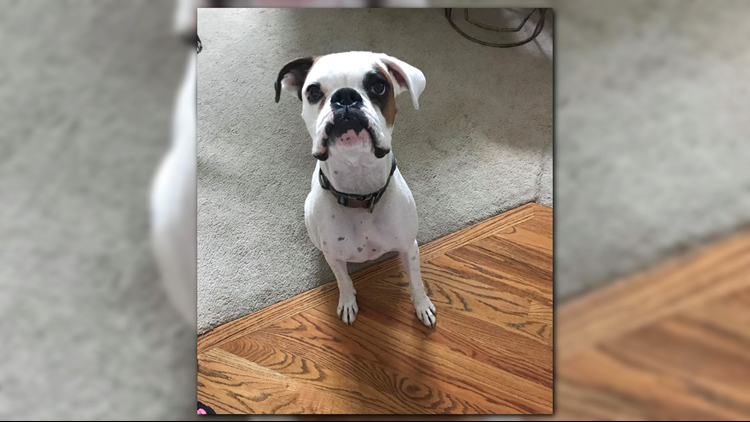 Courtesy Roxy Dinkel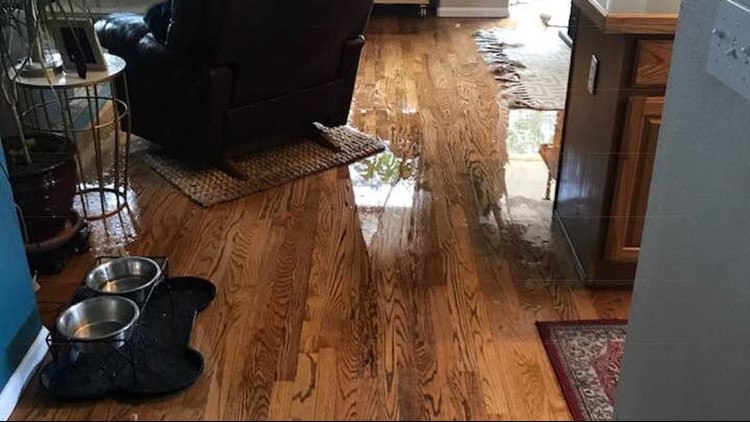 Courtesy Roxy Dinkel
Dinkel shared photos of soaked wooden floors and wet furniture left behind from the incident. And this isn't the first time the 2-year-old pup has done something clever like this.
"He's also a counter-surfer," Dinkle said. "He can get up on the counter and take all the French toast off a plate, and leave the plate up there and put the lid back on."