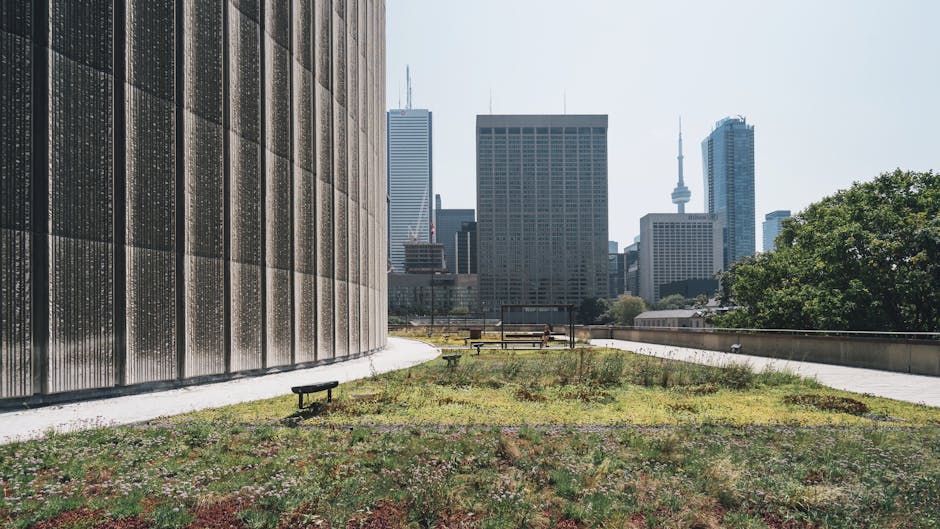 What is a sustainable city and can we really achieve that? They used to be something from futuristic sci-fi novels, cities that don't produce waste, source all their own food and energy, and have zero carbon emissions.
Can that be a reality? Read on to find out.
What is a Sustainable City?
While there aren't any fully sustainable cities in existence to learn from, we'll explore some of the aspects that would contribute to a fully sustainable city. Some of these are already being successfully implemented in cities around the world.
Energy
Energy is one of the key focuses of a sustainable city. The sources and availability of energy will affect almost every aspect that follows.
How will waste collection and management be fueled? What kind of carbon footprint does our energy source create? How will public transportation be fueled? How much energy consumption can we anticipate from dense housing? How much energy will it take to bring a food crop to harvest, purchase, and table?
The ideal sustainable city will function off of its own grid, produce its own energy, and do so in a way that allows the city to be carbon neutral. Carbon neutrality means that they have zero carbon emission (meaning all of the energy comes from renewable sources like solar, wind, or hydraulic energy) or they use a technique called carbon offsetting.
Waste
A perfectly sustainable city would put zero waste into landfills. But waste isn't just a landfill problem. Cities and individuals contribute to waste by buying things they don't need that come in excessive packaging that can't be recycled. And while we'd like for all our waste to end up in one spot, it often escapes into the environment causing terrible environmental pollution.
San Fransisco is working towards a goal of zero waste by the end of 2020. They have 3 main focuses on their zero waste plan. We've added an example of how each focus can be implemented.
Prevent Waste: use a bidet instead of buying toilet paper with its accompanying plastic packaging.
Reduce and Reuse First: reuse the packaging and products that you must buy to avoid throwing them away.
Recycle and Compost: waste that can't be prevented or reused is able to be fully recycled or composted.
Zero waste is something you can begin to work on in your own home today. Read more about smart waste solutions for cities.
Public Transportation
In high-density sustainable cities, there has to be an easy, clean way for people to access their homes, workplaces, schools, and stores. If everyone were to have their own car then traffic congestion and environmental impact would be huge problems.
Investing in energy-efficient, safe, accessible, and affordable public transportation can reduce the need for most people to have their own vehicles.
Food
Food production and consumption are one of the top sources of carbon emissions in the world today. One contributing factor is that cities haven't created space for food growth so they have to import a majority of their food.
Sustainable cities will seek to create spaces for urban growth to reduce the need for food imports. This can be accomplished with rooftop gardens, vertical gardening, community gardens in green spaces, school gardens, and indoor agriculture, and more.
How Can We Get There?
Now that we've answered the question "What is a sustainable city?" the next question we must ask is, "How can we get there?"
A combination of personal efforts, culture shift, and political advocacy can help us move our cities toward sustainability. What will you do today to help build the sustainable cities of the future?
Information contained on this page is provided by an independent third-party content provider. Frankly and this Site make no warranties or representations in connection therewith. If you are affiliated with this page and would like it removed please contact pressreleases@franklymedia.com