100 years after the landscape of Tulsa changed forever, the 1921 Tulsa Race Massacre Centennial Commission will honor those killed in the massacre with a candlelight vigil.
Starting at 10:30 p.m., the vigil marks the moment the first shots were fired 100 years ago.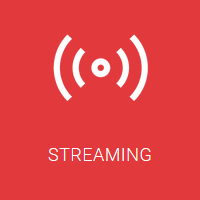 If you can't make it in person, you can still take part online. Organizers want everyone around the world to see this, so they're asking people to post pictures of themselves participating at home.
Kuma Roberts, who is on the Centennial Commission, said this vigil is a cornerstone of all the events over the last few days and a time for reflection.
"We've had a lot of amazing things happen, a lot of business owners, a lot of visitors to Tulsa, it's been incredible. But this moment is about reflection and looking back and paying homage to those that we've lost but also taking a moment to look forward at how much work still yet has to be done here in Tulsa," Roberts said.