Rain and snow ahead in Tuesday's forecast. There will be snow in Oklahoma's panhandle and a chance for severe storms in central and eastern OK.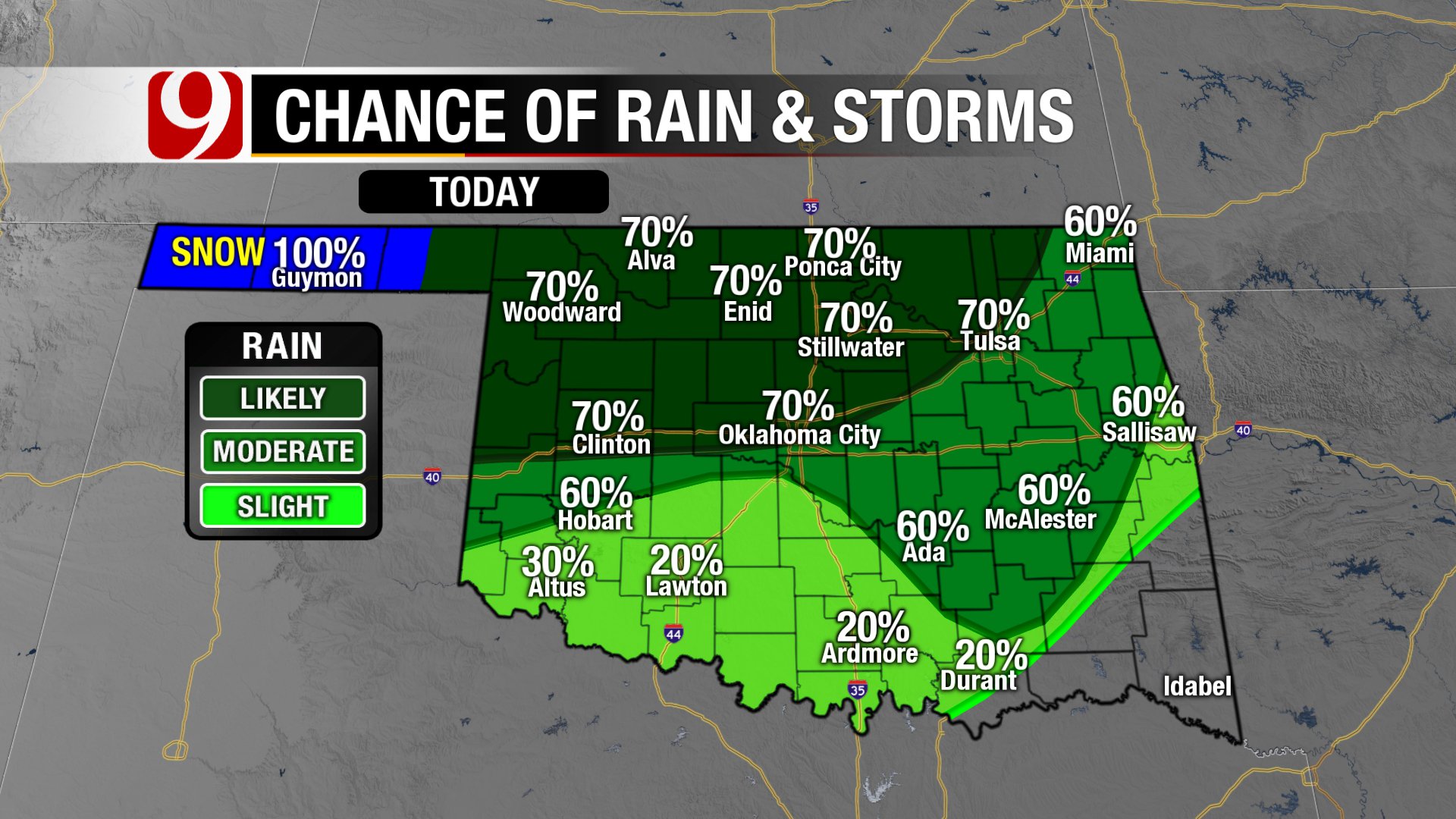 Highs will vary across the state from temps in the 30's to the 80's.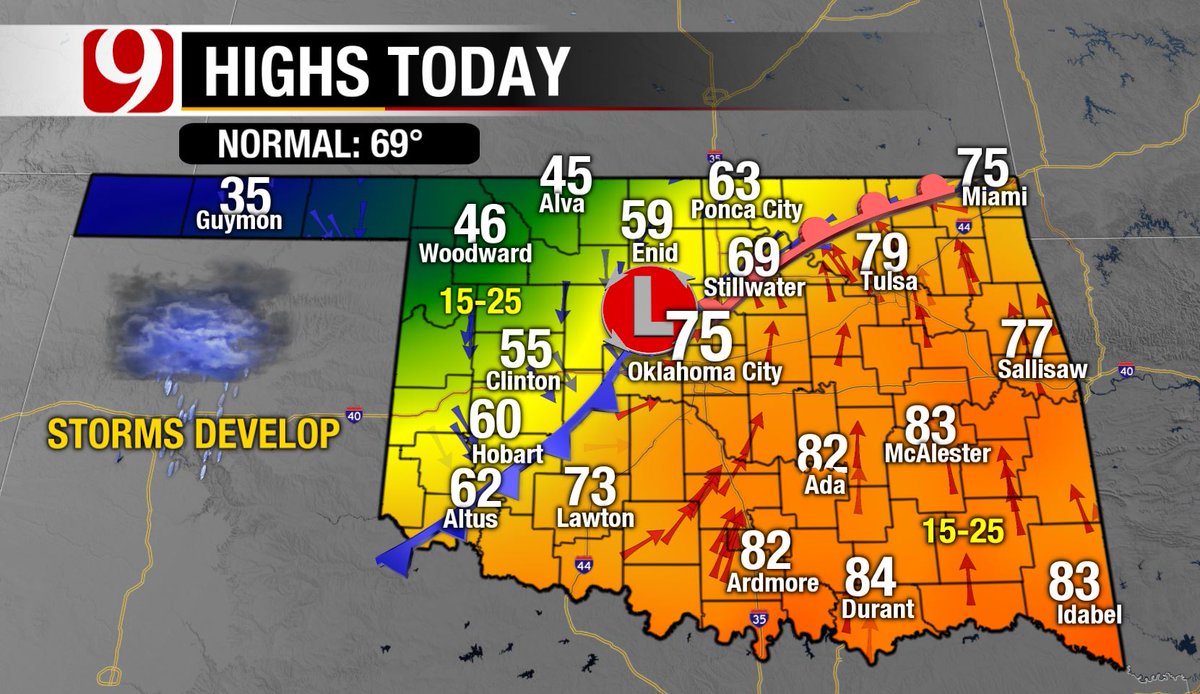 About 2 to 3 p.m. storms will begin to develop across western Oklahoma, and 4 p.m. in central OK and race to the Northeast of the state.
Storms in the OKC Metro could be severe from 4 to 6 p.m. with large hail and damaging winds the main threats. As these storms move into eastern OK, they will become a more favorable environment for stronger severe storms.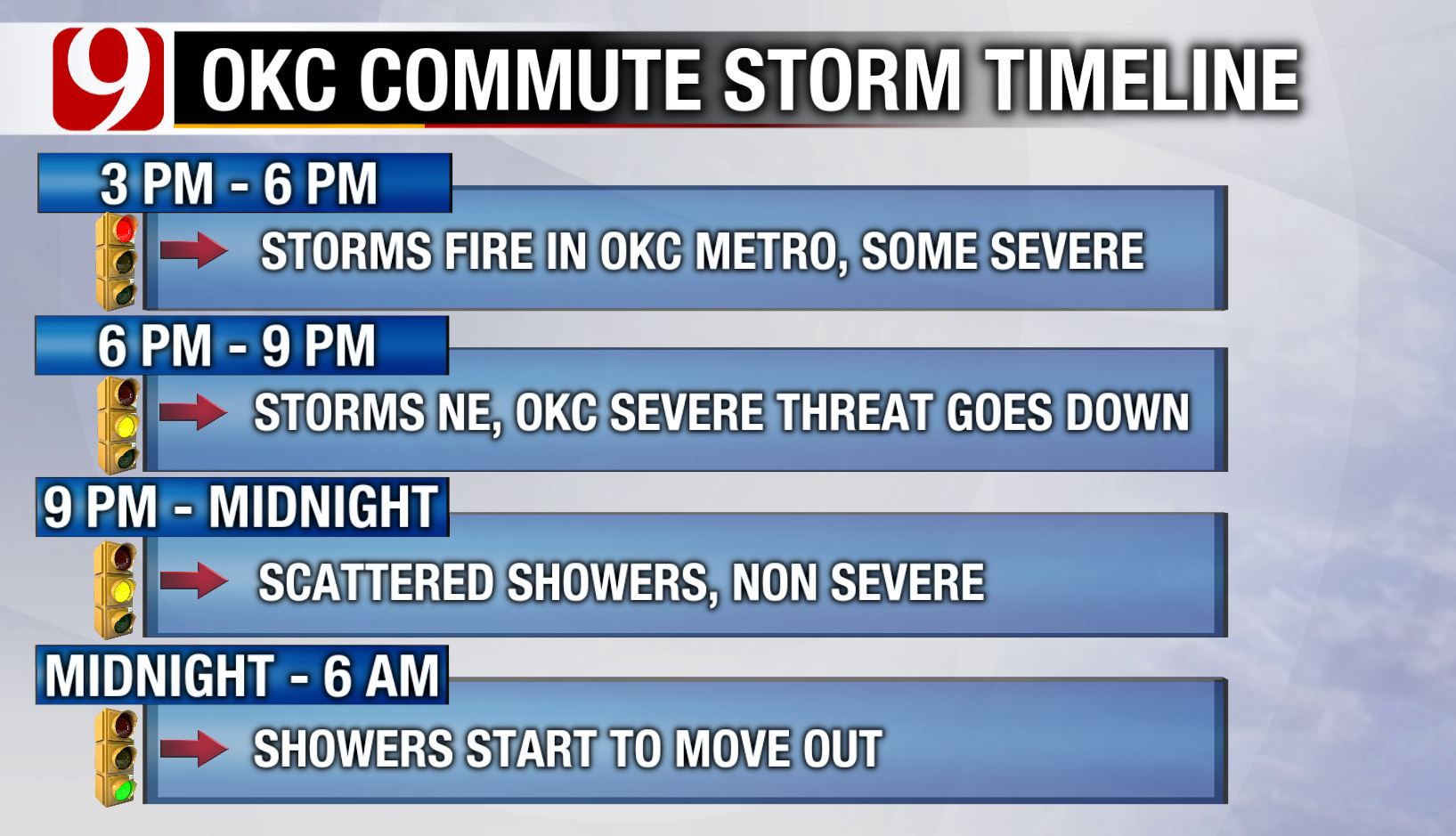 The tornado threat is low Tuesday, but the area with the most focus for tornadoes will be north and east of Tulsa. These storms will continue moving Northeast where the tornado threat will increase some.