THURSDAY THREAT UPDATE: 11 a.m.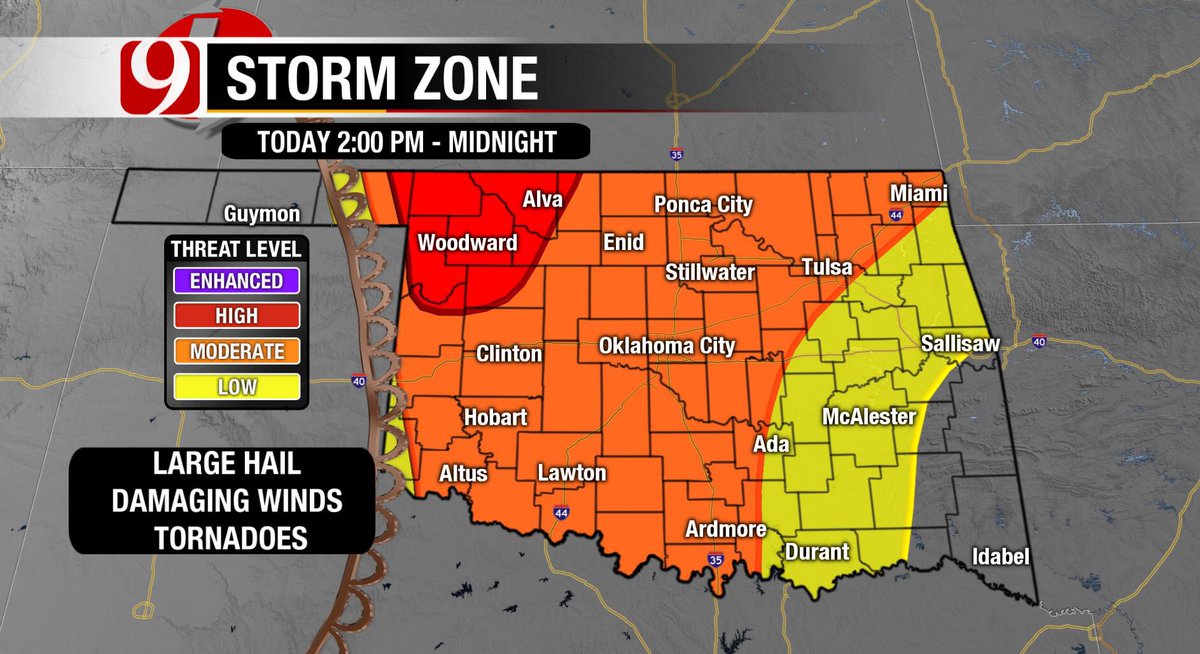 Initially it looks like storms will develop in southwest Oklahoma and spread north and east this afternoon and evening with large hail and damaging wind the primary threats, but tornadoes cannot be ruled out.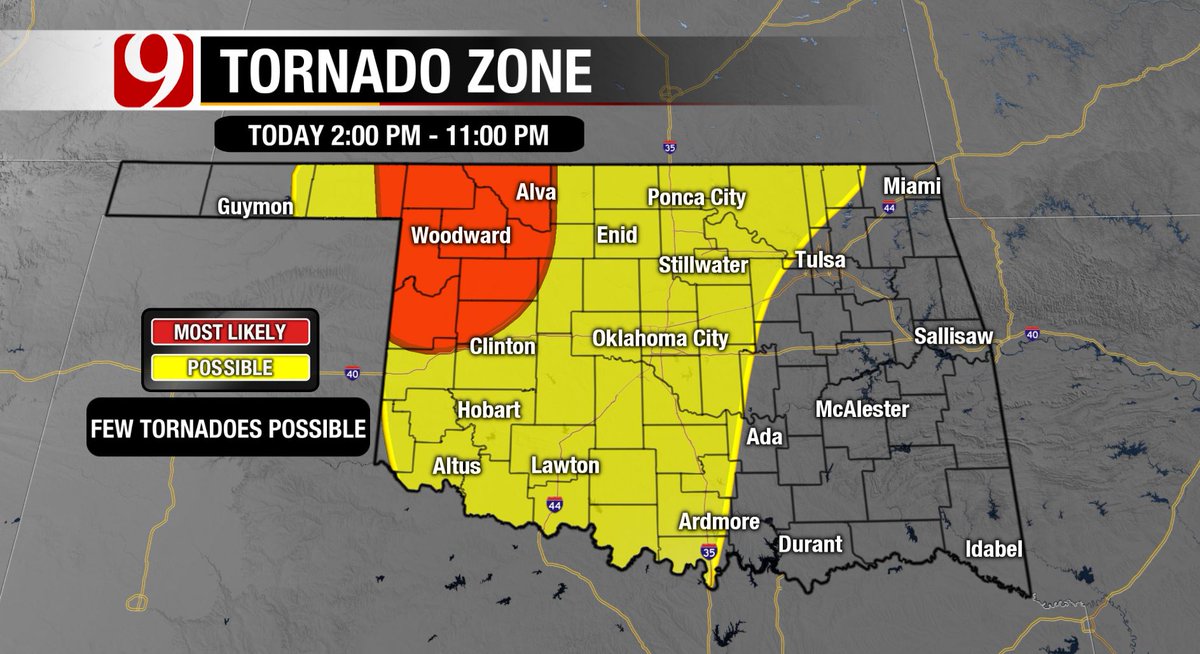 There may be a second wave that forms in northwest Oklahoma behind the first, this evening. The severity really depends on what happens with the first wave.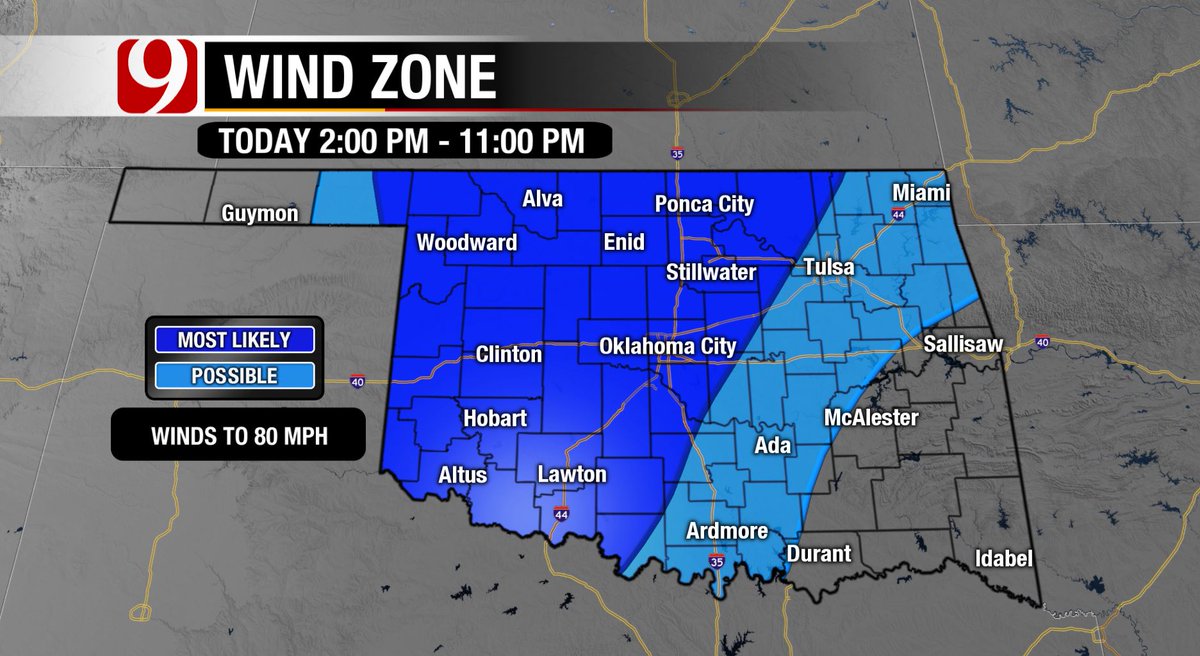 Trackers are in position, Jim Gardner is ready, and the entire weather team is in monitoring the storms!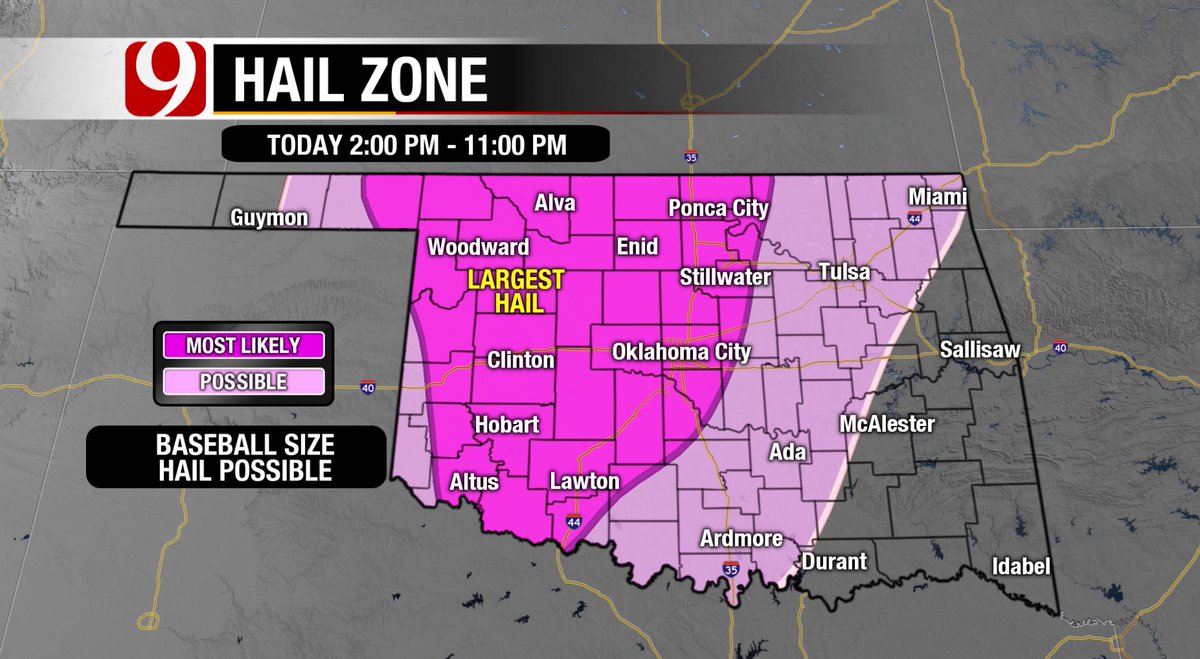 Stay with News 9, we will keep you advised.