Severe storms and flooding rainfall will return to Oklahoma late Friday night.
A dynamic storm system will develop in the southern Rockies Friday and kick up rain and storms by late in the day. This storm system will be a slow mover and will keep rain chances in the forecast through Sunday.
The best chances for severe weather and flooding will be Friday night into Saturday. By Saturday afternoon the center of the storm will be moving over the panhandle and looks to bring snow in that part of the state. Accumulating snowfall is expected, with over 6 inches possible further west.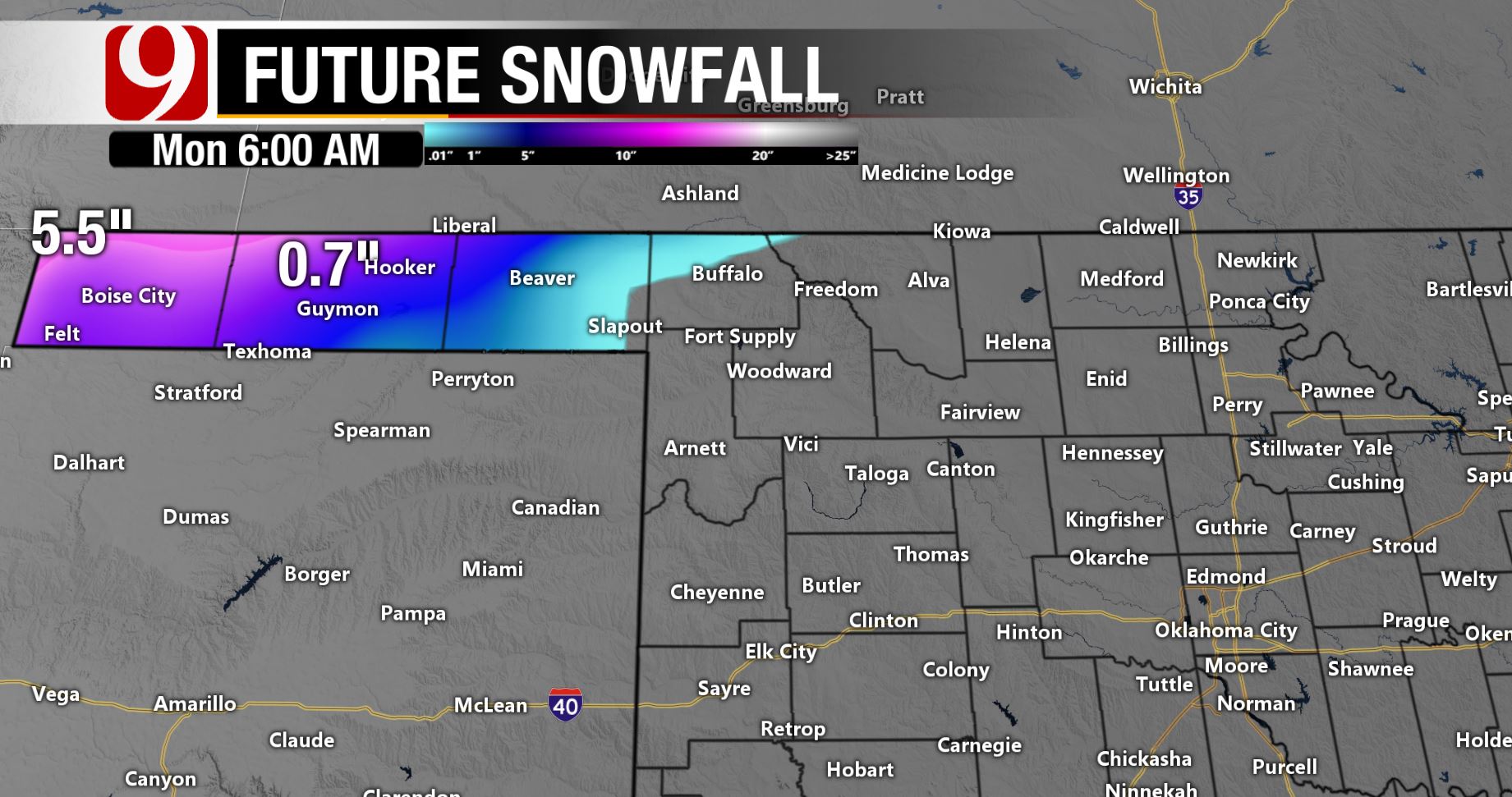 For Oklahoma City, rain and storms chances will increase to likely chances after midnight tonight. Severe storms with large hail will be the primary threat.
Rainfall could also get heavy creating street flooding and hydroplaning. The severe storm and flooding threat will shift into east Oklahoma by Saturday afternoon as cooler air moves into the western and central parts of the state.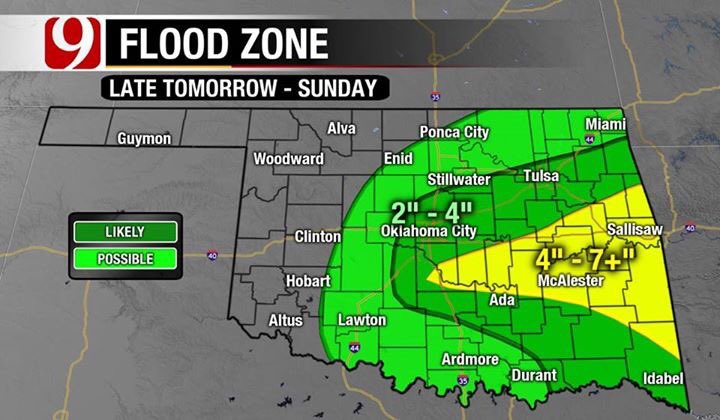 Rain and some storm chances will continue into Saturday night.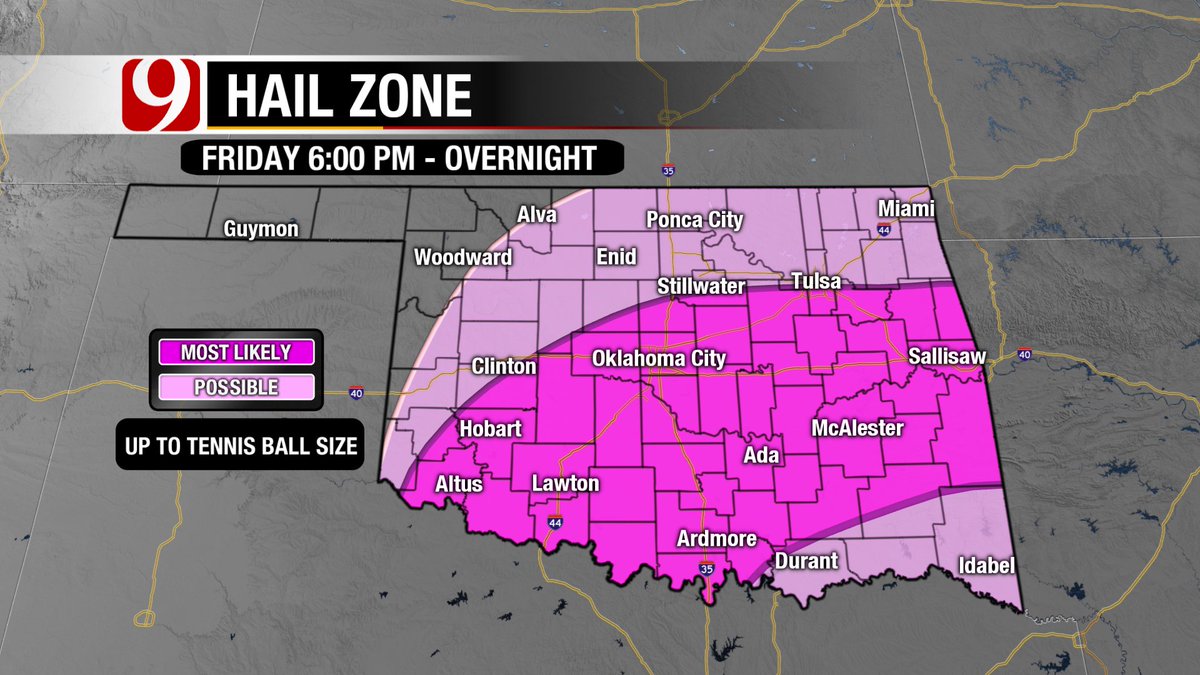 The rain will end on Sunday, which looks to be windy, occasionally wet and much cooler. Plan to dress accordingly if you will be running in the OKC Memorial Marathon on Sunday.