WN Lifestyle Home - Home and Family
8 Tips for Improving the Air Quality in Your Home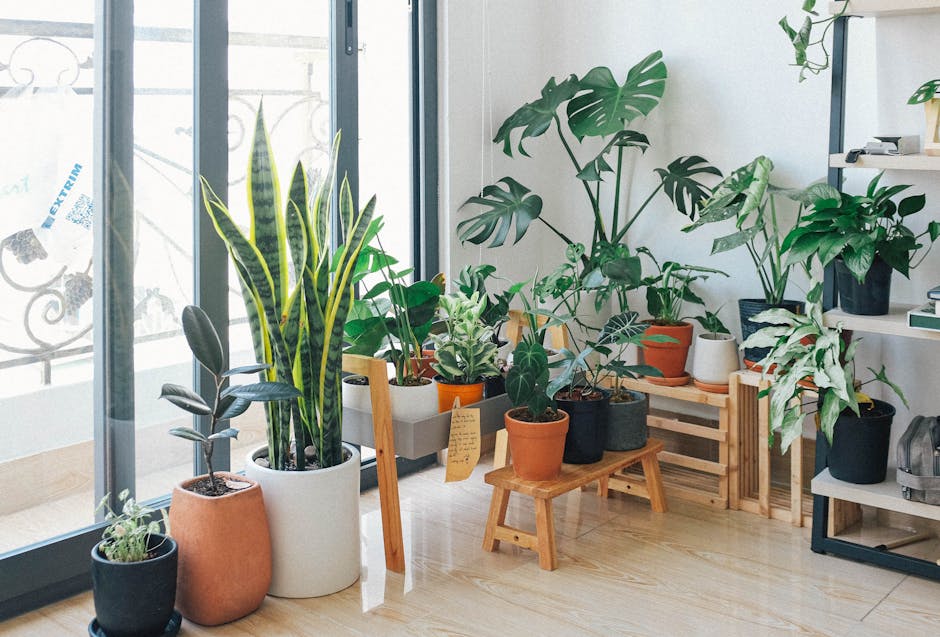 The average American spends about 90% of their time indoors.
In theory, you would think that this would protect people from being exposed to the allergens and pollutants found in the air outside. But far too often, they end up exposing themselves to these same contaminants in higher concentrations inside due to poor indoor air quality.
Are you concerned about the air in your home? By taking the time to learn how to improve indoor air quality, you can make your home's air cleaner than ever before.
Here are eight tips for improving the air quality in your home in a hurry.
1. Crack Your Windows and Doors Every So Often
Do you keep your home's windows and doors closed almost all the time? This is inevitably going to lead to stagnant air that's filled with allergens building up inside your home.
Get rid of this air by making it a point to at least crack your windows and doors every so often, weather permitting. This will move stale air out of your home and replace it with fresh air.
Even if you don't do anything else as far as figuring out how to improve indoor air quality, doing this will work wonders for your home.
2. Replace Your Furnace Filter Every 3 Months
Generally speaking, you should leave HVAC maintenance and repairs to the professionals. You shouldn't tinker around with your home's heating and cooling system too much since it could lead to all kinds of serious problems.
But there is one simple task you can do to maintain your HVAC system and improve indoor air quality in the process. You can replace your furnace filter at least every three months.
Your furnace filter is in charge of filtering pollutants out of the air in your home when your heating and cooling system is running. Dirt and dust can build up on your furnace filter over time, though, and prevent it from doing its job.
Replacing your furnace filter will bring it back to life and allow it to get back to work.
3. Vacuum Your Carpets Every Week
If you have carpeting in any of the rooms in your home, you can keep it looking its best by getting into the habit of vacuuming every week. You'll be able to extend the life of your carpets by taking this approach to keeping them clean.
You'll also be able to remove a lot of dirt and dust from your home when you make vacuuming your carpeting a priority. You can stop the dirt and dust that has settled into your carpet from flying back up into the air and impacting your indoor air quality.
4. Sweep and Mop Other Types of Flooring on a Regular Basis
The great thing about having carpeting in your home is that it will often trap dirt and dust and prevent it from getting into your home's air. As long as you vacuum your carpets, that dirt and dust shouldn't pose a problem to you.
The same can't be said for hardwood floors, tile floors, and other types of flooring. These kinds of floors allow dirt and dust to sit right on the surface where they can go flying up into the air at any time.
You're going to need to sweep your flooring every day or two and mop your flooring once a week or so to stop this from happening. This will keep your floors in great shape and prevent them from taking a toll on your indoor air quality.
5. Keep Upholstered Furniture and Drapery Clean
When is the last time you pulled out your vacuum cleaner and vacuumed your upholstered furniture and drapery? Even the most diligent cleaners don't always get around to doing these jobs.
If you aren't routinely vacuuming upholstered furniture like couches and chairs and drapery, they're likely filled with contaminants that are being released into your home's air. Don't forget to vacuum them when you pull your vacuum cleaner out to clean your carpets every week.
6. Wash Your Comforter and Sheets
Did you know that your mattress is home to anywhere from 100,000 to 10 million dust mites? These dust mites can negatively impact the air quality in your bedroom as well as in other areas of your home.
Take your comforter and your sheets off your mattress once every week or two and wash them. While they're off your bed, take the opportunity to vacuum your mattress so that you reduce the number of dust mites living on it.
You'll sleep so much better at night knowing that you aren't sleeping with 10 million dust mites.
7. Position Houseplants Throughout Your Home
You don't necessarily need to be a "plant person" to take advantage of the power of houseplants when it comes to improving indoor air quality. There are some specific plants that you can use to remove toxins from your home's air while also increasing the oxygen levels in your home.
Bamboo Palm
Gerbera Daisy
Warneckii Dracaena
Strategically position these plants throughout your home to make it look nice and to improve your indoor air quality.
8. Choose Cleaning Products for Your Home Carefully
If you spend just about every weekend scrubbing your house from top to bottom, you might not think you need to worry about your home's indoor air quality. But this couldn't be further from the truth!
If you're not using the right cleaning products to do it, it could be all for nought. Sure, your house will look great, but your subpar cleaning products might also release toxins into the air that affect your air quality.
Look for cleaning products containing natural ingredients that will get your house clean without dragging your indoor air quality down.
Start Using These Tips on How to Improve Indoor Air Quality
Now that you know how to improve indoor air quality, start doing it. You can clear out a lot of the contaminants that are in the air in your home and make it a much healthier place to be.
You can also improve the general appearance of your home by making a push to clean your indoor air. You won't have dust lingering around for too long and landing on all the various surfaces throughout your home. It'll make your house look even better than it does now.
Read our blog for more tips on keeping your home cleaner.
Information contained on this page is provided by an independent third-party content provider. Frankly and this Site make no warranties or representations in connection therewith. If you are affiliated with this page and would like it removed please contact pressreleases@franklymedia.com