WN Lifestyle Home - Entertainment
How to Beat the Casino: 10 Top Tips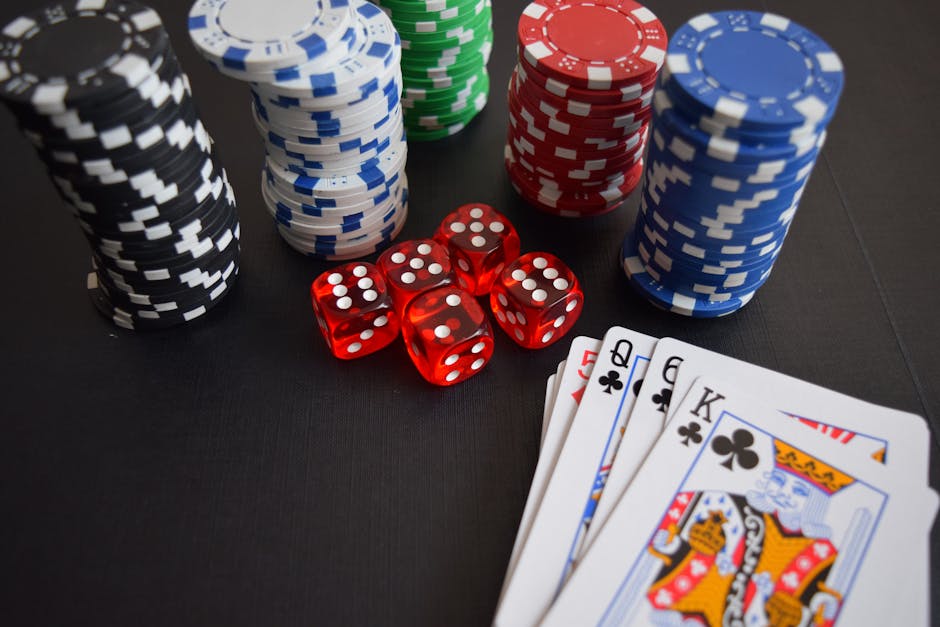 A casino gambler can be a winner 30% of the time on any particular day.
That also means you have a 70% chance of not winning on any given day.
How can you improve these odds? How can you put yourself in the top 30% that gives you a chance at a big payday?
What's the ultimate secret on how to beat the casino?
It's by strategizing. It's by knowing what to play at casinos so you know how to beat the odds.
There are a lot of ways to gamble, but if you're willing to take a chance at making more money, at doubling to quadrupling your money, then you'll want to learn the top ten strategies on how to beat the casino.
These strategies won't just help you increase your chances, it will eliminate the kinds of gambling that gives you such a small percentage at winning.
Ultimately, you'll have a higher chance of being a winner.
Here are the top ten strategies on how to be the casino.
The Ultimate How to Beat the Casino Strategies
While these strategies aren't foolproof, they do provide the best evidence on what it takes to be a winner at the casino. Some of these strategies give you the best statistical odds at winning big.
1. Know Your Odds of Winning
Surprisingly, a lot of people think they have an advantage over the house. When, in fact, they don't have the advantage.
Before you head off to the casino, research and find some strategies on specific gambling games. Don't aim to play every game. Play specific games that give you the best advantage.
Look at the best advantages of winning in the short-term and long-term games. Casinos know how to make money and where people spend the most.
Figure out how you can take advantage and know your odds of winning. It's how you win money at a casino.
This is a particularly difficult strategy to master, especially if you win in the short-term.
If you win a couple of times, it's hard to know when to stop. A lot of people don't stop until they lose. It takes immense self-control.
However difficult, knowing when to stop can increase your chances of winning at another game. Casinos know how to play the long-game, you have to focus on the short-game and what you can win.
For example, if you find yourself winning at a game of roulette, you need to know when to walk away before the house wins.
The simplest strategy involves keeping track of time. Have a watch on when you go out to gamble because casinos don't have clocks. It's by design so you can lose track of time.
If you're not having the best of luck on a particular day, then not knowing the time can make your luck worse.
Keep track of time by having a watch on. It also keeps yourself accountable. It's a strategy worth employing so you can check and limit yourself from losing big.
4. Keep Track of Your Bonus Requirements
You should always keep track of the bonus terms. Be aware of how much you need to put forward in order to cash out.
Casino Free Spins Bonus is another way to receive awesome bonuses. The point is, always shop around to see the best bonuses.
There's a reason you get free drinks in casinos. It's because it impairs your judgment. It's difficult to concentrate on games where it requires more of your attention.
In addition, it's difficult to count how much you've spent vs how much you've won.
Your confidence also becomes deceptively stronger with more alcohol, which can affect your judgment.
You don't have to ignore alcohol completely, but it would be wise to limit how much you drink in order to have 100% concentration on what you're doing in the casino.
If you're not aware of the time and you find yourself stuck at a slot machine, it's wise to take a break. Get a snack. Go to dinner.
Breaks give you time to recuperate. You have time to refocus on what you're doing and evaluate your win-loss ratio.
7. Be Aware of Hidden Costs
A lot of slot machines only offer the mega prize if you play the maximum number of coins. Don't fall for this trick.
How to beat the casino involves understanding that not every penny in your pocket needs to be spent in order to win big.
Figure out the risk of what it takes to win at a slot machine and how much money you're willing to shell out.
Every casino will give you the largest denomination of bills when you cash out. Why do they do this? So you can be tempted to dump it all one last time before you leave their casino.
9. Pick Games That Don't Have an Edge Over You
A lot of people choose Blackjack because it has the lowest house edge, with just under 2%.
It gives you more opportunities to win without feeling like the casino has an advantage over you.
10. Learn Basic Strategies of Blackjack and Slots
Following in the footsteps of tip 9, this is why it's important to research and find strategies in Blackjack and particularly slots.
With slots, you want to avoid progressive machines, which promise huge winnings but there's also less of a chance at winning.
How to Win More in the Casinos
There's always a win to increase your chance of winning in a casino. It does, however, take time and some research to figure it out.
It takes discipline to avoid losing over and over again, to avoid drinks, and to keep track of time.
How to beat the casino can be accomplished with practice and determination.
If you're looking to find more information on how to strategize and win more at casinos, you can read more on our site.
Information contained on this page is provided by an independent third-party content provider. Frankly and this Site make no warranties or representations in connection therewith. If you are affiliated with this page and would like it removed please contact pressreleases@franklymedia.com