WN Lifestyle Home - Entertainment
Playing Online Bingo: 6 Easy Tips to Win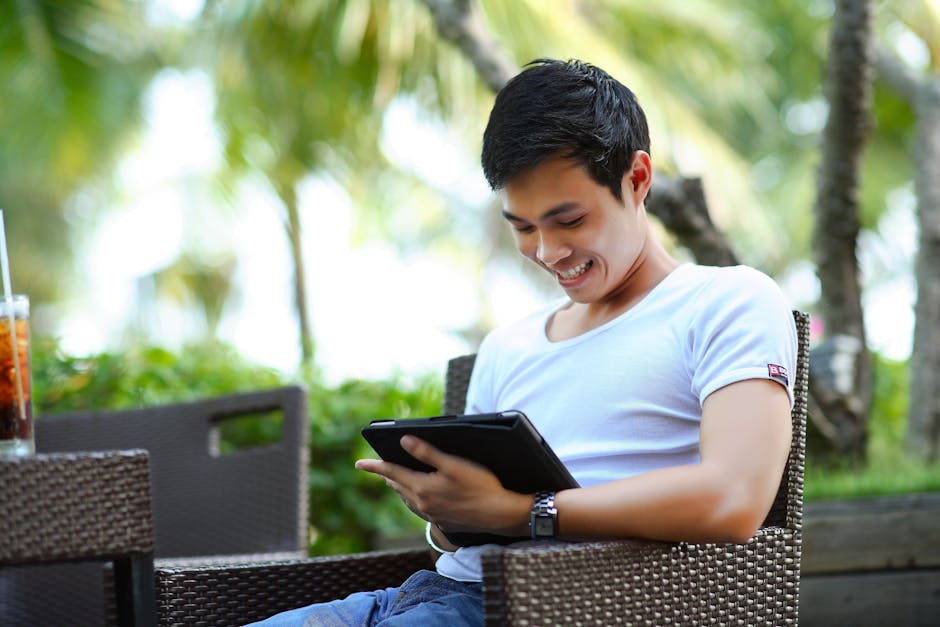 Playing online Bingo is just as exciting as playing in real life, if not more so! What makes it even better is avoiding those long lines to pick up your Bingo cards and trying to find a table before the room becomes full. With online Bingo, all you need to do is log onto your favorite Bingo site and begin playing the game!
If you're not a veteran Bingo player, then you may be thinking that winning the game stems from pure luck. However, many veteran players would suggest otherwise. Winning the game can happen from pure luck, sure, but winning consistently takes a bit of strategy.
Don't let your favorite hobby stay a hobby and nothing else. Learn about some easy tips to win Bingo online and turn your hobby into cash today! Continue reading below to find out more.
1. Buy Several Bingo Cards
There is some simple math invloved with Bingo. You don't have to be a mathematician to understand it, and everyone is capable of doing it. The first step you need to take to better your chances at winning a game is to buy more Bingo cards.
It's that simple. The more cards you have for one game, the more likely you are to have a winning card. Do keep in mind that this could get a bit expensive if you're looking to play a lot of games, but if you're willing to put a little more money into to better your chances, then it's worth it!
Those that purchase multiple cards for one game also have a lot more to keep up with. Keeping track of the numbers called on one card is an easy task, but keeping up with multiple cards can get difficult. Be ready to move quickly and use a dabber to ensure that you don't miss a number.
Another type of simple math that you can use to help you win a game is to play when the game is slow. The more people that are playing the same game as you, the more competition you have. If you play when the game is slow and there are not as many people playing, then you have a better chance at winning.
Playing during the slower times might be less convienent for you, but if you're able to, it's worth the switch. For example, log into Blighty Bingo Online during the early morning and play! The best times to play are either early in the morning, during the middle of the week, or late at night.
3. Join Bingo Communities
Joining a Bingo community doesn't envolve any math, and it's a great way to get one step up in the game. These communities are made up of many professional and experienced Bingo players. Here is where you'll learn plenty of tips and tricks from valuable players.
You'll also learned about problems or issues that other players have experienced in the past and how you can avoid them from happening to you. You never know what you're going to learn when you join an online Bingo community.
4. Prepare for the Game and Start Early
Staying focused is another great tip for winning online Bingo games. One way to help you stay focused during the entire game is to prepare for the game and start early. Doing so will keep you from feeling rushed or pressured while playing.
You also don't want to miss any important details for the game, so starting early will ensure you don't. Plan for the amount of time that you're going to spend playing by using the bathroom before it starts and gathering plenty of drinks and snacks to last you through the entire game.
You should also try to play during times when you know there won't be many distractions around you.
5. Learn Bingo Strategies
There are some Bingo strategies that you can take into consideration. There's the Granville strategy and the Tippett strategy. The two strategies are worth looking into and using them while you play is a good way to increase your chances of winning.
The Granville strategy is quite simple. It envolves taking a more concentrated look at your Bingo cards. You want to have cards that have an equal number of both high and low numbers and even and odd numbers.
You also want to use cards that have an equal number of place numbers that end in 1, 2, 3, 4, 5, 6, 7, 8, and 9.
This strategy also revolves around the Bingo cards that you play with. This strategy suggests that longer Bingo games are more likely to call numbers around 38, which is a number in the middle.
If you're playing a shorter Bingo game, then the numbers most likely to be called are numbers either around 1 or 75. If you're playing a longer Bingo game, such as Blackout, then you want to use a card that has more numbers close to around the middle or the number 38.
6. Consider a Bingo Journal First
If you're one who likes to use these Bingo strategies, then you might want to consider using a Bingo journal. A bingo journal is a big help in keeping all of your important information in one place. As you play more games, you'll learn new tricks and tips and begin to see what either does or doesn't work well for you.
Keep all of this information in your journal, and you can then refer back to it when needed.
Playing Online Bingo Is Fun and Easy to Win!
Playing online Bingo is a great way to have fun in your free time. Use these simple tips and tricks to turn a fun hobby into cash in your hand!
And if you found this post to be helpful, then you'll want to come back reguarly for more posts similar to this one!
Information contained on this page is provided by an independent third-party content provider. Frankly and this Site make no warranties or representations in connection therewith. If you are affiliated with this page and would like it removed please contact pressreleases@franklymedia.com