WN Lifestyle Home - Entertainment
What is an Escape Room Like? A Guide on Everything to Expect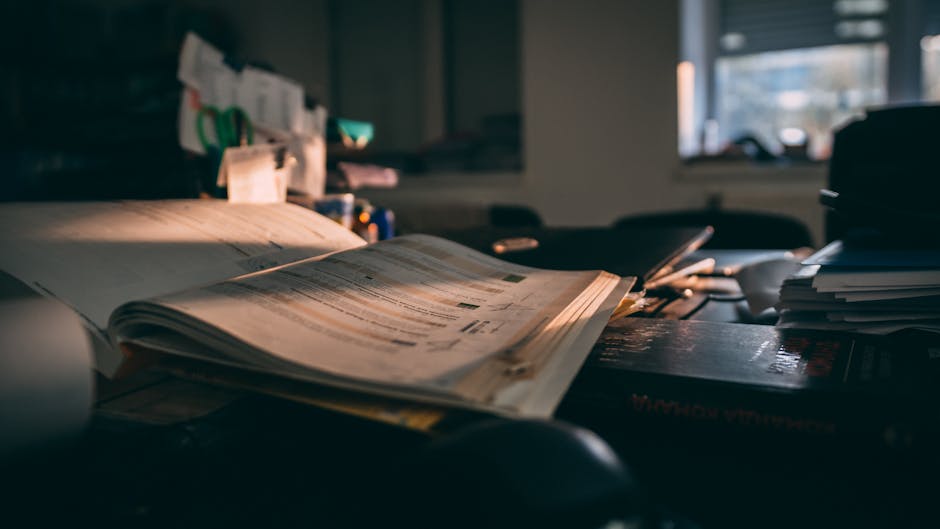 Are you looking for a nighttime activity or something fun to do with a group of friends? Are you tired of the same old routine of hitting up the bars and going to movies?
If so, you should check out an escape room.
An escape room is a perfect activity for all ages to enjoy, and it offers a great break from your regular activities.
But, what is an escape room like exactly? How do you win in an escape room?
Check out this guide to learn everything you need to know about escape rooms.
First things first, what exactly is an escape room?
An escape room is a themed room in which you and your team use a set of clues to, you guessed it, escape the room.
You'll have an allotted time to escape the room (usually around 60 minutes), and if you don't complete it in that time, then you'll be whisked away by flesh-eating zombies.
…Just kidding. But even though there are no stakes to an escape room, you'll be surprised at how competitive you become when you're working under the clock.
In terms of clues, you can expect to be solving a number of puzzles and word games. Now, these aren't your typical word games of unscrambling a 5-letter word to solve a puzzle. The clues you'll find in escape rooms can actually be quite challenging to figure out. This is why it's so important to put together the right team.
And, you're also not completely alone when solving your clues. In every escape room, you get a game guide who helps you along the way. How much the game guide helps you will vary from room to room. Some escape rooms have a very strict "two clue policy," while others will pretty much help you the entire time.
But, how much you use the game guide is entirely up to you.
Are You Really Locked in the Escape Room?
Even though escape rooms are sometimes advertised as being very intense and scary, keep in mind that you're always welcome to step out of the room at any time.
If you need to go to the bathroom or if you're feeling claustrophobic and need a break, you can step out. But, keep in mind that if you do step out, the clock will keep running, so you'll want to get back in there as soon as you can.
Also, keep in mind that it's totally okay if you don't escape! Escape rooms are really about having fun with your friends as you share in a unique activity together.
Escaping in time is just an added bonus.
But, if you're really competitive, you'll be happy to know that most escape rooms keep track of the fastest escape times. So not only can you race against the clock, but you can also race against other peoples' records.
So, how do you choose the right escape room?
If you're lucky, there will be several options available in your city. In fact, it's estimated that there are now thousands of escape rooms worldwide. So even if there isn't one in your hometown, you should be able to find one on your next vacation.
In general, it's best to check out reviews on TripAdvisor, Yelp, and Google in order to find the best escape rooms in your area. You can also ask your friends for recommendations.
Also, you can check out the various themes that each room offers to find something that suits your interests.
For example, if you like the idea of escaping from a mystery mansion or explosive-rigged train, then Breakout Games in St. Louis would be the perfect option for you.
Also, you'll want to check that the escape room has space for you. Escape rooms can book up quickly, especially if you plan on going on the weekends. So, make sure to call the escape room beforehand so you can reserve a time.
Tips for Escaping Successfully
Like we mentioned earlier, although it's not the end of the world if you don't escape, it still is a lot of fun if you do.
So, what does it take to escape the room successfully? Here are a few tips you should keep in mind:
When choosing your escape room team, you'll want to pick teammates whom you communicate well with.
Also, it can be smart to pick a team that has diverse skillsets. Different clues require different types of thinking, so a team full of engineers may not be your best bet. Try to get people on your team who are both left-brain and right-brain oriented.
During the hour in which you're in the escape room, you won't just be sitting down. For the most part, you'll be standing up, reaching up high, and even crouching under surfaces.
Therefore, it's very important that you wear comfy clothes for your escape room game.
Pay Close Attention to the Introduction
Every escape room game begins with an introduction by the game guide. It's very important that you pay attention during the intro, as this is when the game guide will go over important rules. They may even hint at some clues to expect down the road.
Also, keep in mind that these rules are given to you so you can maximize your time. So, if the game guide says to not lift up any tables, then you can bet they're telling you this so you don't waste your time.
While it can be tempting to all hover over one clue, things will go much faster if you split up. Take a divide and conquer approach to maximize your time. Once someone finds a clue, have two or three people work on it while the rest keep looking for more clues.
What is an Escape Room Like? Now You Know!
Now that you have the answer to the question, "What is an escape room like", it's time to find a location and start escaping!
After your first escape room experience, you'll likely be completely hooked and start looking for them in every city.
For more ideas of fun things to do, make sure to check out the rest of our site.
Information contained on this page is provided by an independent third-party content provider. Frankly and this Site make no warranties or representations in connection therewith. If you are affiliated with this page and would like it removed please contact pressreleases@franklymedia.com