WN Lifestyle Home - Health
Good Guidance: How to Find a Life Coach That's Right for You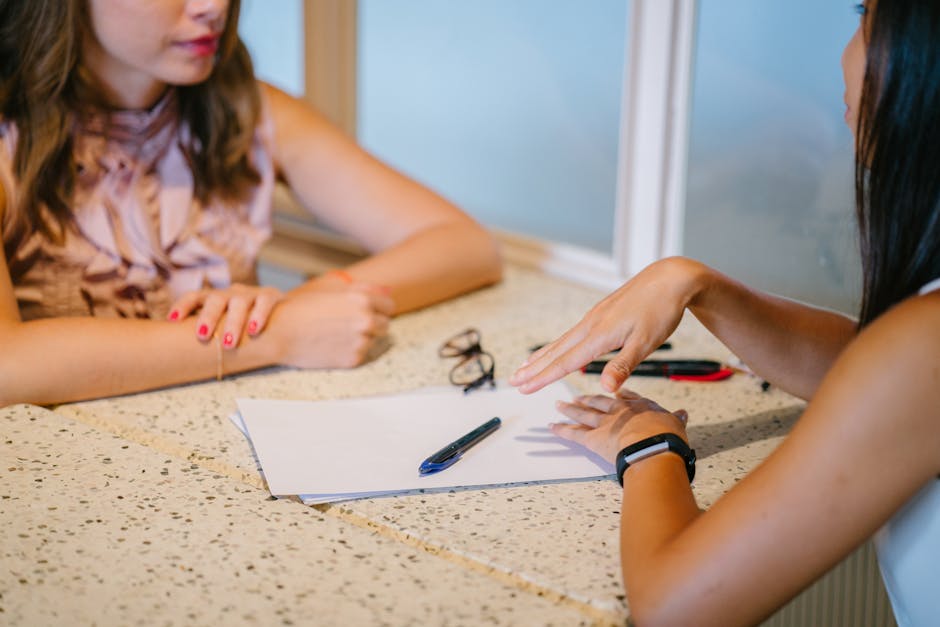 There are currently over 53,000 personal coaches worldwide and a third of them are based in the U.S. If you've been thinking about hiring a personal coach to help you reach a particular life goal, that number can sound overwhelming. The industry also continues to grow, with new coaches hanging up their sign online just about every day.
Personal coaching also isn't cheap. Depending upon your needs and the duration of services, it can cost hundreds if not thousands of dollars. Choosing the right life coach is not a decision to be taken lightly, and you need to make sure you're hiring the right one to get the most value for your dollar.
Here's everything you need to know to find a life coach that is right for you.
Know What Kind of Coach You Need
What area of your life are you hoping a coach can help you out with? Are you looking to change careers, find a life partner, lose weight, or achieve another goal?
This is important to know because there is no such thing as a one-size-fits-all life coach. Many of them specialize in specific areas. So, if you're wanting to meet the love of your life and raise a family, it makes sense that you don't want to hire a coach who specializes in helping people start their own business.
Focus on researching coaches who specialize in the specific area you need guidance on.
The fact that anyone can become a life coach means you should be wary of choosing the first coach you come across that sounds promising.
Check to see if they have completed any professional training and earned certification in life coaching. A coach who has gone the extra mile to learn all they can about the coaching industry is someone who is passionate and serious about their chosen career.
The International Coach Federation (ICF) offers an Institute for Professional Excellence in Coaching program that requires over 300 hours of course instruction. Of course, there's no guarantee that hiring a coach with certification means they can definitely help you reach your goals, but it does separate them from the coaches who haven't studied the business.
Seek Coaches Who Have Real-Life Experience in Their Specialty
In addition to narrowing down your search to coaches who specialize in a particular area, see if they have been in your shoes. A coach who struggled with their own personal relationships and then found lasting love has real-world experience and advice that they can pass onto their clients. You'll also be more likely to relate to them as a result.
Read Their Client Success Stories and Testimonials
Trusted, successful coaches are not shy about sharing reviews and feedback from their clients. You should see several success stories and positive reviews from past clients on their website or social media channels.
If not, ask the potential coach if they can share any with you. They should be transparent and willing to share this information with you.
Most reputable life coaches are willing to offer potential clients a free consultation so they can get a better sense of your goals and struggles. This is also an opportunity to get to know their personality and sense of communication style to decide if they are a good fit for you.
If they have a YouTube channel, watch their videos for a sense of their personality and what they have to offer for life coaching tips. This will give you a better sense of what they focus on, tools and methodologies they use, and if they are a person you think you would enjoy working with. Always listen to your gut; if something seems off, then continue looking for another coach.
Find Out Their Availability for Communication
Some clients prefer to maintain contact with their life coach via texting while other people may want to speak on the phone with them. Whatever your preferences, find out if the coach you're considering can accommodate them. If you have a busy career or schedule, you may need a coach who can check-in with you later at night or during other odd hours.
Consider Any Perks in the Cost
Some coaches may provide you with materials in the cost of their services or lifetime access to a course. Others may have a private Facebook group where they communicate with clients in addition to a private format. Whatever perks they offer, take these into consideration when choosing a life coach.
Make Sure You Really Need a Personal Coach
This isn't a matter of questioning whether you can tackle your problem on your own, but if a personal coach is the right person to help you. Many people confuse coaches with therapists, and coaches are not trained to give therapy.
A therapist will often have their clients delve into their past to uncover incidents that shaped the person they are today. A personal coach is much more focused on the future and helping their clients make the most of the present to create their future goals. If it's a therapist you need, then you may not be ready to work with a personal coach yet.
Understanding these differences can help prevent you from wasting money on the wrong person.
Do Your Homework to Find a Life Coach
Doing your research will help you find a life coach that is perfect for you. This is something that you should take your time with, so that you'll be confident knowing you're working with someone who has your best interests in mind.
Check out our latest blog posts for more tips on how to choose the right professionals to work with, and get your money's worth for their services.
Information contained on this page is provided by an independent third-party content provider. Frankly and this Site make no warranties or representations in connection therewith. If you are affiliated with this page and would like it removed please contact pressreleases@franklymedia.com