Technology
What Are Phase Converters: A Guide on What They Do and How They Work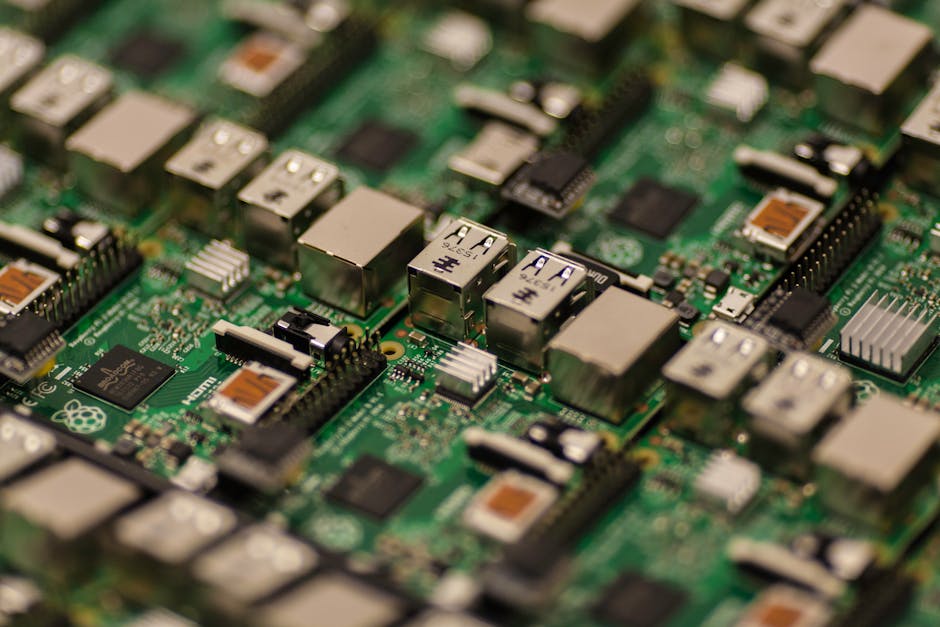 Americans use a lot of electricity- in just one year, the average consumption of electricity for residential areas was over ten thousand kilowatt-hours. It only makes sense, then, that people are constantly looking for new and efficient ways to power their applications and devices.
One way to power up is by using a phase converter. Phase converters can make devices of all sizes and power supplies of all magnitudes run more smoothly. If you're interested in an effective power source for your home or business, you should definitely consider them as an option.
Still, you might be wondering, what does a phase converter do? How does it work? Here, we're going to answer those questions and give you a run-down of the most common and effective types of converters. Read on to learn the best ways to power up!
What Are Phase Converters?
Before getting into what a phase converter is, it's important to first understand three-phase electric power. This is the electrical power that most of the outlets and power sources in your home and office work with. It's also the most common way to generate, transmit and distribute power into buildings, blocks, and street lamps.
While this is great when there is a large space for the converter to inhabit and distribute power too, there are also smaller devices that need to be powered. That's where phase converters come in! Phase converters are motor-like rotating machines. The convert single-phase utility power into three-phase electric power. This acts as a motor that lets a machine power a device effectively.
Sometimes, an application will need three-phase power in a scenario where only a single-phase electrical current exists. Three-phase converters are inserted into these devices or applications because they add a third phase to two single-phase currents.
By doing this, the converter changes the power that stems from a single source and channels it into multiple sources. This makes powering devices possible if they need three-phase power, which most things do.
What Types Are Out There?
While we've explained the basics of phase converters above, it's difficult to get into what they truly are and how they work without acknowledging that there are many different phase converter types. Each of these kinds in unique and functions a little differently, so we're going to discuss them more specifically in this section.
Static converters are the simplest- and most common- type of phase converter. Motors that run with them can usually only produce an additional 50% of the power that they previously made, but this is a great amount considering that it only operates with a single power supply.
One thing to note is that these converters can only be used once. They only use a single capacitor and therefore don't have the best efficiency. They easily overheat, but if you don't plan to use them for long-term use, they're cheap, functional, and a quick way to boost your power source.
If you're interested in getting a static converter, these phase converters are both effective and affordable. There are also other types of converters, too, so check them out! You're sure to find something that suits your needs.
Rotary converters are another popular kind of phase converter. They're meant for more long-term use than static converters because they use a group of capacitors rather than a single one. Since they act as one large capacitor, they add utility to the static device.
Rotary converters have a simple design and don't cost too much. They also are efficient because they power several loads at one time.
Despite the efficiency of rotary converters, digital converters are an even better option in a lot of situations. Unlike their alternatives, these converters use a digital signal processor in addition to the standard rectifier and inverter.
The voltage is then passed through the inductor system to give an appropriate sine-wave voltage. In the end, this leads to it being passed through the single-phase systems to create three-phase power.
It's pretty easy to understand that phase converters create a three-phase voltage, but you might still be wondering what exactly this can do for you.
Many household devices need three-phase voltage to run. Appliances that you use every day like AC units, heaters, and sump pumps often need three-phase voltage to run. They're also small enough that phase converters are the right way to get them going so you can be as comfortable in your living space as possible.
There are other implications of phase converter usage on a wider scale, too. For example, did you know that having the ability to use more electricity leads to job creation? Well, it's true- the electric power industry employs and sustains the lifestyles of over 7 million people.
It also helps the economy overall by producing 5% of our gross domestic product! This means more money and efficiency for yourself, your family, and your workplace in more ways than one.
It's tough figuring out how to power your devices and applications around the home office. Luckily, if something isn't working, phase converters are a great way to get the parts moving and your electrical currents running in an efficient and effective way.
Now that you know all about phase converters, check out the search function on our menu over at News 9. You'll find articles about all sorts of cool topics, including how to power devices and how these devices themselves work.
Information contained on this page is provided by an independent third-party content provider. Frankly and this Site make no warranties or representations in connection therewith. If you are affiliated with this page and would like it removed please contact pressreleases@franklymedia.com