Food Recipe
Fish tacos with cilantro creme
Monday, August 1st 2011, 1:58 PM CDT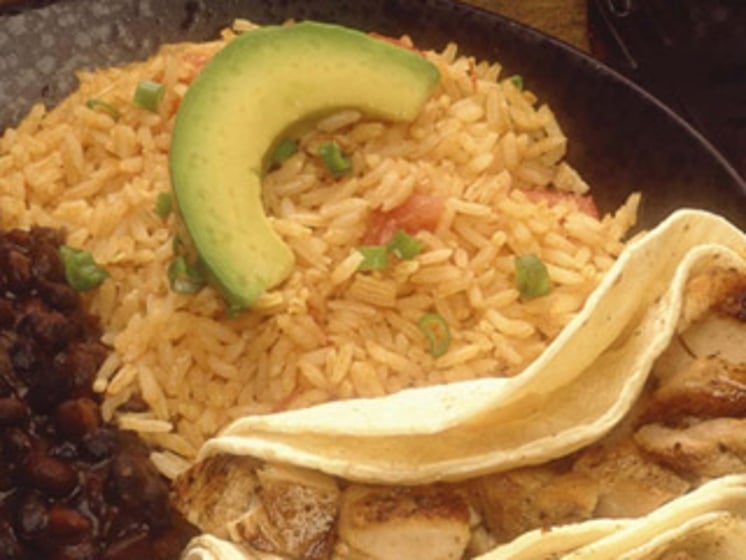 Recipe from Kristie Dickens of Seary, Ark.
bloomingspoon.blogspot.com
2 fillets of white fish
2 limes
1 clove of garlic, minced
2 eggs
Potato chips
Corn tortillas
Shredded cabbage blend
Cilantro Creme
Marinate the fish fillets in the juice of two limes and minced garlic for 30 minutes, set aside.
Place the potato chips in a plastic zip bag and crush until they are fine, but still large enough to recognize that they are potato chips. If too big they will not stick onto the fish fillets.
Place crushed potato chips onto a plate.
Beat two eggs in a small bowl and set aside.
After the fish have marinated cut into smaller pieces, creating smaller fish stick sized pieces.
Dip the cut pieces into the eggs and turn to coat, drain off excess.
Transfer to the crushed potato chips and turn to coat.
Place breaded fish into a pan with about 2 tablespoons oil set over medium heat.
Fry for approximately 5 minutes each side or until fish is golden and flaky.
Set aside on paper towels to absorb any excess oil.
To assemble your tacos place 2 tablespoons Cilantro Creme down the center of tortilla.
Place the fried fish on creme and top with the cabbage blend.
Cilantro Creme
1 - 8 oz. sour cream
1 cup cilantro
2 scallions
1/2 Serrano pepper
Salt and pepper, to taste
In a food processor place cilantro, scallions, and Serrano pepper (minus seeds) and blend until finely chopped.
Add sour cream and continue to blend until mixed well.
Add salt and pepper to taste.
Refrigerate 30 minutes before trying.
Comments: For more fantastic recipes go to my blog: bloomingspoon.blogspot.com