Oklahoma Weather Forecast: Bookmark this page and refresh it often for the latest forecast and daily updates.
What is the weather like in Oklahoma for Monday, Sept. 25?
The humidity drops the next couple of days for some nice mornings and evenings.
Afternoons will remain warm with sunshine & highs above average in the mid to upper 80s.
We flirt with 90s again by late week. Have a great Monday!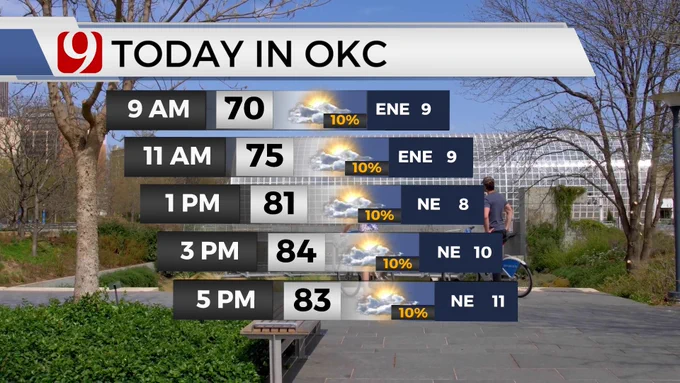 A high of 84ºF is expected with a slight chance of rain scattered throughout the day.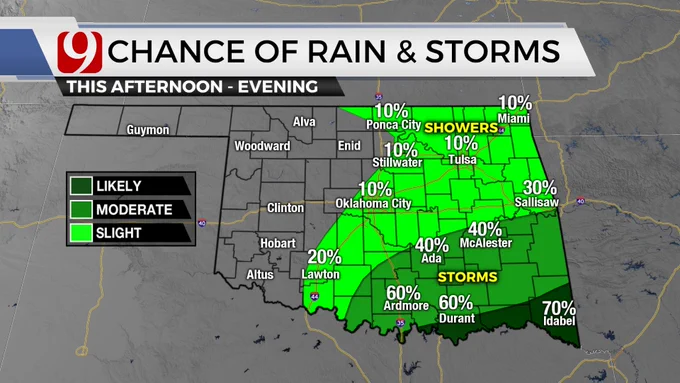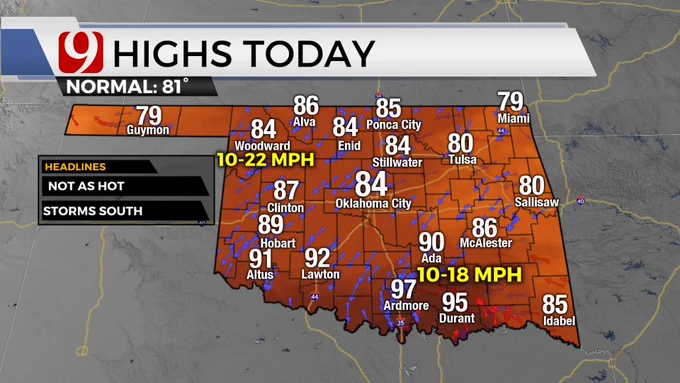 Do Oklahomans Lose An Hour Of Light In September?
In September, Oklahoma will experience a decrease in daylight as the Northern Hemisphere approaches the autumnal equinox. 
This decrease will be around three minutes per day, and will decrease to one minute per day around the winter solstice.
What Are The Lake Levels In Oklahoma?
To keep track of Oklahoma lake levels, click here.