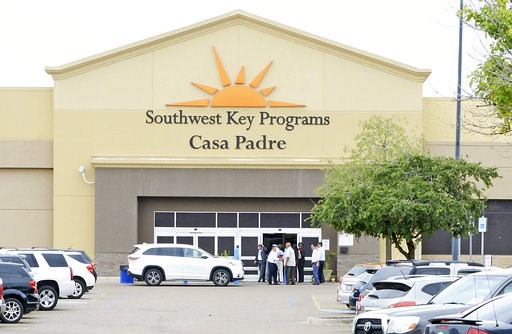 (Miguel Roberts /The Brownsville Herald via AP, File). FILE - In this June 18, 2018 file photo, dignitaries take a tour of Southwest Key Programs Casa Padre, a U.S. immigration facility in Brownsville, Texas, where children who have been separated from...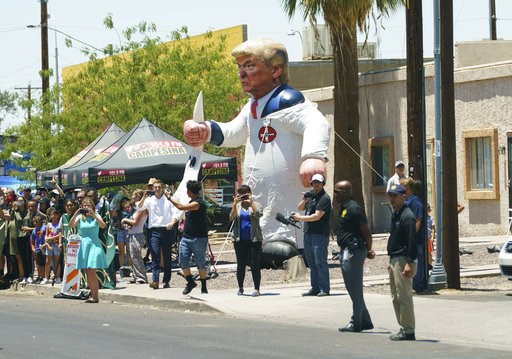 (AP Photo/Carolyn Kaster). Protesters place a large inflatable balloon in the likeness of President Donald Trump dressed in a Ku Klux Klan sheet across the street from Southwest Key Campbell, a shelter for children that have been separated from their p...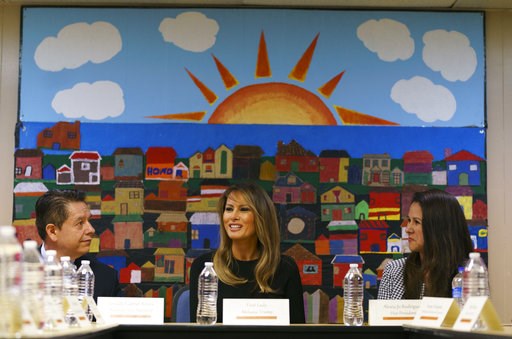 (AP Photo/Carolyn Kaster). First lady Melania Trump, joined by Alexia Jo Rodriguez, Southwest Key Vice President, right, and Geraldo Gabriel Rivera, Southwest Key Associate Vice President, left, participates in a roundtable discussion at Southwest Key ...