Health
Influencer Charlie Jabaley reflects on his long journey to fitness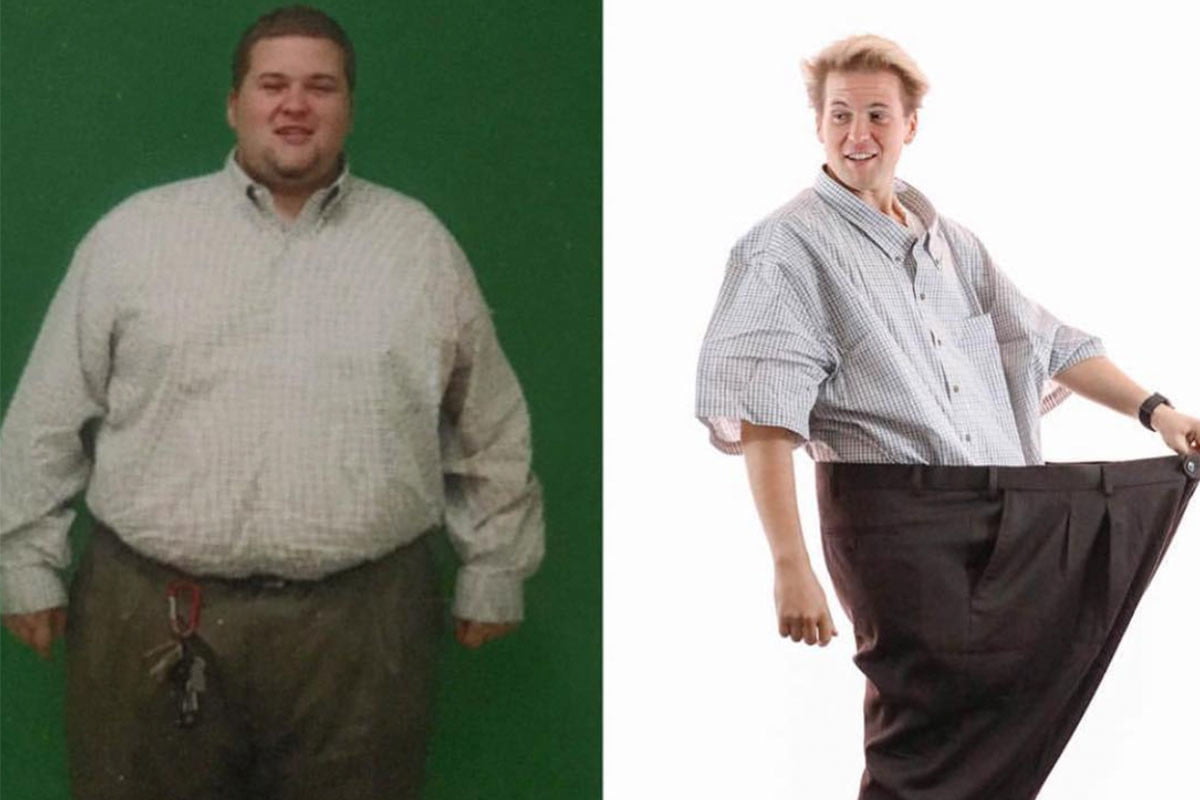 Life isn't about the forks in the road — it's about the choices you make when you reach them. If you have a dream you want to achieve, you need to take steps in the right direction or you'll never end up where you want to be. While that may seem like a fairly simple and straightforward concept, it can prove quite difficult to achieve. With all of the obstacles and challenges we face on a daily basis, following your dreams can quickly become more of a fantasy than a reality. Unless your name is Charlie Jabaley.
We talked to Charlie about his journey to becoming an athlete, influencer, and overall inspiration. Despite being classified as the "chubby" kid at a young age, he always dreamed of becoming an athlete. Though his career took him in an entirely different direction and his struggle with weight continued, he finally decided to tackle his dream. After a lot of hard work and determination, Charlie lost 120 pounds, ran multiple marathons, and gained interest from Nike, proving that it's never too late to pursue your dreams.
Below, Charlie shares what inspires him and how he found balance in life. Check back with us here on July 16 and 17 for some great Prime Day deals on the products that helped guide him along the way.
Digital Trends: How would you describe who you are and what you do, to someone who's just discovering you now?
Charlie: When I was a kid, I wanted to be an athlete. But as a chubby kid, that dream seemed out of reach. I ended up laser-focused on businessbecause I thought that was my best shot at success — and it worked. Even as a kid, people called me CEO Charlie. Eventually, I built a successful career for myself in the music industry. But the greater the success, the more I fell into depression, and the more weight I gained. To top it off, a brain tumor that I had as a kid began to grow, threatening my spinal cord. Almost overnight, I made a change. I moved to California and decided to pursue my dream of becoming an athlete. I became vegan. I lost 130 pounds. I completed three marathons, an Ironman (triathlon), and now I'm biking across America. My mission is to transform 1 millionlives — my story isn't over, and neither is theirs.
Being active on multiple social platforms as an influencer, how does your approach in content differ on each platform?
Good question. Every social media platform is different, and people use them for different reasons and at different times. Think about what you're doing when you're scrolling through photos on Instagram versus using Twitter? It's a totally different headspace. Instagram allows you to get more vulnerable and share stories that are native on the platform. Twitter is more for broadcasting and building connections. Aligning with the headspace of your audience will allow you to reach and engage with them more deeply.
As someone who essentially teaches others how to live a certain lifestyle, how do you educate yourself?
I immerse myself in books and podcasts by people who inspire me. The Rich Roll Podcast is one of my favorites. I had been listening to Rich for years, and one day I emailed him and said, "I need to be on your podcast." He kind of laughed, but eventually, he had me on. I try to build relationships with my mentorsso that I know how to be a mentor.
What three tools/gadgets are essential to you in maintaining your lifestyle and why?
What types of products do you recommend to your audience to help them in achieving their goals?
My go-to choice of proteinVega Protein. Notebooks, because I write everything down in a notebook that I want to manifest. Along with that, white boards are great for big ideas. I write contracts to myself and often share them on Instagram. Last but not least are Nike React shoes, the shoes I wear to run and train with.
What would you say is the key to success in your work?
My audience has been amazing, and I think they're the key to my success. They motivate me to do and be better, and they inspire me when it feels like I'm having a setback. I think the authentic relationships that we've created, being vulnerable and supportive with one another — that's what makes my journey so special.
What 3 books would you say everyone should read to be successful in their craft?
We can't talk about success without talking about failure. Tell me about a time you've failed along your path and how it helped you move forward.
My whole story is about failure. It's even about failure on purpose. There are times I've sabotaged myself and gotten in the way of my own success as an athlete because I thought it was out of reach. My journey is about learning through those moments, and remembering that I get to write the next chapter
A lot of your work lives online. How do you handle trolls and criticism?
I allow myself to get pretty vulnerable on social media, so there's always space for people to exploit that vulnerability. But when they do, my supporters are incredible. My advice to people dealing with trolls is to be good to your audienceand build a real relationship with them. I would also say that perspective is keywhen dealing with negativity. Separating yourself from a knee-jerk emotional response allows you to realize that a troll is just reflecting some deficit in their life. I try to treat everyone with compassion and empathy, because often, it's the negative people that are going through a rough time, and their story isn't over yet either.
What piece of advice would you give someone who's just beginning to incorporate health & fitness into their life?
Set a bold goal. … It's easier for me to say I'm going to do an Ironman instead of saying I'm going to wake up and run every day. Bold keeps you accountable. It becomes who you are. The big pressure keeps you in check. When I trained for the Iroman, I figured out that I needed to train 14 hours a week, which is about two hours a day. I thought back to how much fun I had as a kid playing each day and I did just that. I would go out ride my bike for two hours or swim for two hours. My success was in my perspective.
I also learned about calorie density. Instead of dieting and restricting what I can eat, I found out what can I eat a ton of all the time! I learned that 1 cup of walnuts is equivalent to eight sweet potatoes. So I stuff myself with sweet potatoes to lose weight. I visualized the abundance that will come into my life! I got out of the scarcity mind-set of focusing on what I couldn't have and I put my attention to what will come into my life when I lose weight.