Entertainment
Win a Furbo treat-tossing dog camera for your good boy or girl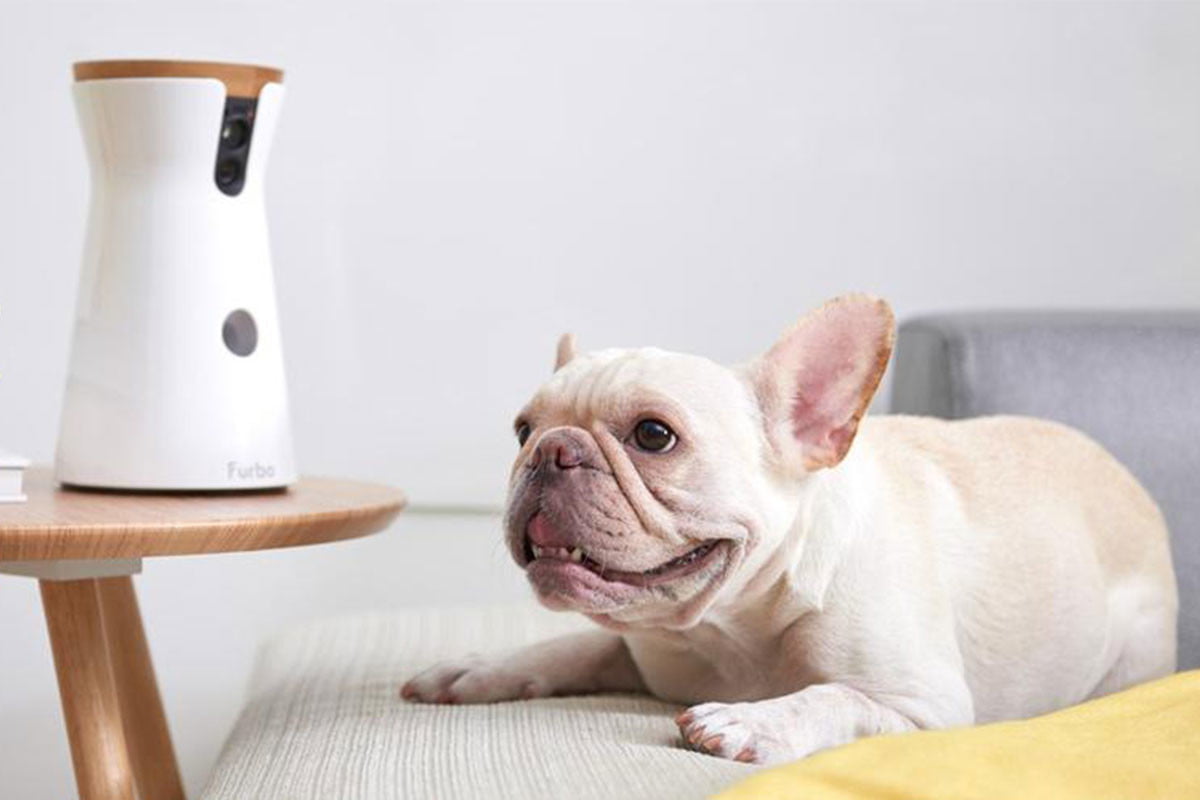 People can't seem to get enough of dogs. And who can blame them? These four-legged tail-wagging wonders remain man's best friend for many reasons, but as every dog owner knows, our furry companions hate nothing more than to be left alone. Some dogs sulk and get depressed when their masters leave the house, while others may act out and get into mischief if left to their own devices.
With the Furbo treat-dispensing dog camera, however, you can check in on your pupper and give him some love right from your smartphone no matter where you are. If this sounds like something your good boy needs in his life, then you're in luck: We've teamed up with Furbo to give a few lucky readers a chance to win one.
Furbo started as an ambitious Indiegogo crowdfunding campaign. Designed by Seattle-based company Tomofun, this unique device is made to solve one of the oldest problems of dog ownership: How to keep your pup happy when you're out of the house, an unfortunate daily occurrence unless you're among the lucky few who can take their dogs to work.
Furbo puts a novel spin on the traditional webcam. At first glance, it may look like a large IP camera, but the Furbo boasts some special features under the hood: Along with a 160-degree, wide-angle 1080p camera that lets you monitor the room in Full HD, the unit has a two-way microphone and built-in speaker that lets you listen in on and talk to your dog. You can also snap pictures and record video from your smartphone. The camera even features infrared night vision.
The Furbo's mic can also be set up to deliver "barking alerts" to your phone (you can adjust the sensitivity if your dog is particularly chatty), allowing the Furbo to notify you if there's a commotion so you can instantly turn on the feed and make sure everything's okay. Most notable is the Furbo's treat dispenser, which tosses out mini bite-sized treats to your dog when you press a button in the app. It can hold up to 100 treats and is compatible with popular brands of mini dog treats.
Enter below for a chance to win a new Furbo dog camera. And even if you're not one of the lucky winners, you can still check out some more awesome dog-friendly tech for your furry family members.
We strive to help our readers find the best deals on quality products and services, and choose what we cover carefully and independently. If you find a better price for a product listed here, or want to suggest one of your own, email us at
dealsteam@digitaltrends.com
.
Digital Trends may earn commission on products purchased through our links, which supports the work we do for our readers.