Entertainment
The best new movie trailers: 'Ant-Man and The Wasp,' 'Robin Hood,' and more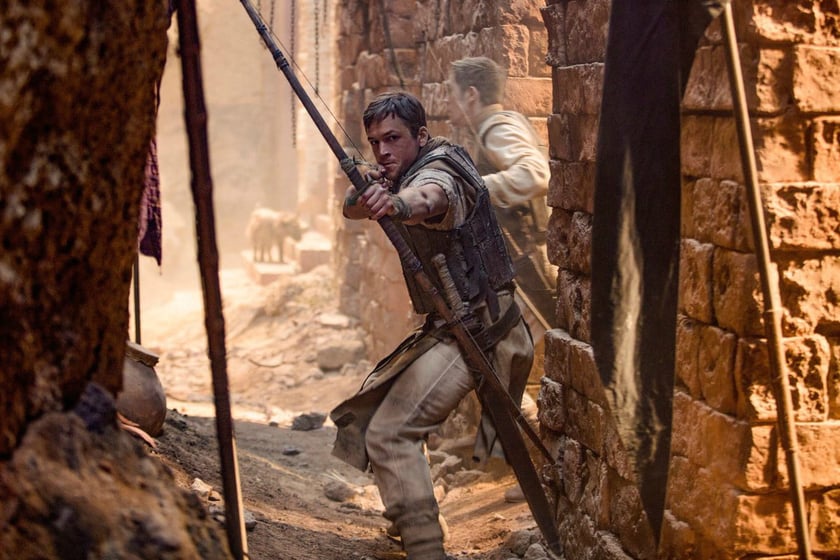 Crafting the perfect movie trailer is hard work. There must be enough intrigue to get the audience excited without revealing too much about the film's plot points and key moments (even then, things don't always work out perfectly). Because of the sheer volume of new movie trailers being released in a given week, we've taken the liberty of rounding them up and separating the good from the bad for you. Check out the latest must-see trailers below, whether you're looking for action, horror, comedy, or something else.
It probably goes without saying, but we'll say it anyway: Spoiler alert! Tread carefully, friends. (Note: All release dates are for the United States.)
'Fyre: The Greatest Party That Never Happened'
The 2017 debacle known as Fyre Festival was the wreck no one could look away from — particularly because so many social media "celebrities" were among the attendees who paid absurd amounts of money for an event that ended up having more in common with Lord of the Flies than Coachella. This documentary chronicles the catastrophe, which was initially billed as a posh event on a private island for only the most elite (and wealthy) attendees, but was eventually exposed as a massive scam. Chris Smith, who directed the underappreciated 2017 documentary Jim & Andy: The Great Beyond, is behind the camera for this film.
It's difficult to figure out what kind of film this is going to be from the trailer, which has elements of political satire, murder mystery, social commentary, and supernatural horror all blended together into a fascinating preview. Jake Gyllenhaal reunites with Nightcrawler director Dan Gilroy for this one, which is officially described as "a thriller set in the contemporary art world scene of Los Angeles, where big money artists and mega-collectors pay a high price when art collides with commerce." The impressive cast also includes Rene Russo, Toni Collette, and the inimitable John Malkovich. It looks crazy, but in a good way.
'Horror Noire: A History of Black Horror'
The success of Get Out put writer-director Jordan Peele in the spotlight, but the Key & Peele co-creator is the latest in a long line of Black filmmakers to make an indelible mark on the horror genre — both behind the camera and in front of it. This documentary premiering on Shudder next month reportedly "takes a critical look at a century of genre films that by turns utilized, caricatured, exploited, sidelined, and embraced both black filmmakers and black audiences." Peele is interviewed along with Ernest Dickerson, Rusty Cundieff (Tales from the Hood), Tina Mabry (Mississippi Damned), Paula Jai Parker (Tales from the Hood), and Ken Foree (Dawn of the Dead), among others, for what looks to be a fascinating analysis of race and its place in the horror movie genre.
The last shuttle off the now-toxic planet Earth is leaving, and this film's two lead characters need to decide whether they're going to be on it. Margaret Qualley and Anthony Mackie (Captain America: Civil War) star in this indie sci-fi feature full of cool visual elements. It hits Netflix later this month.
'Iron Sky: The Coming Race'
The 2012 film Iron Sky generated a lot of buzz for its "so bad it's good" aesthetic in telling a silly sci-fi story about a group of Nazis who fled Earth near the end of World War II and are now planning a new invasion from their secret base on the moon. The sequel apparently ups the ante, and has humanity fighting a new group of Nazis who have allied themselves with shape-shifting reptilian creatures from the center of Earth, who … wait for it … ride dinosaurs. That should tell you all you really need to know about this one.
It feels like every week brings a new, compelling trailer for a film starring Hannibal lead Mads Mikkelsen. This time, it's Polar, an adaptation of the graphic novel Polar: Came From the Cold, which follows an aging assassin who's forced out of his self-imposed retirement when a group of younger assassins make him a target. Mikkelsen is great in just about anything he does, and this Netflix film looks like an entertaining — albeit familiar, given its well-worn premise — action movie.