Auto
Self-driving cars hit the Las Vegas Strip thanks to Lyft and Aptiv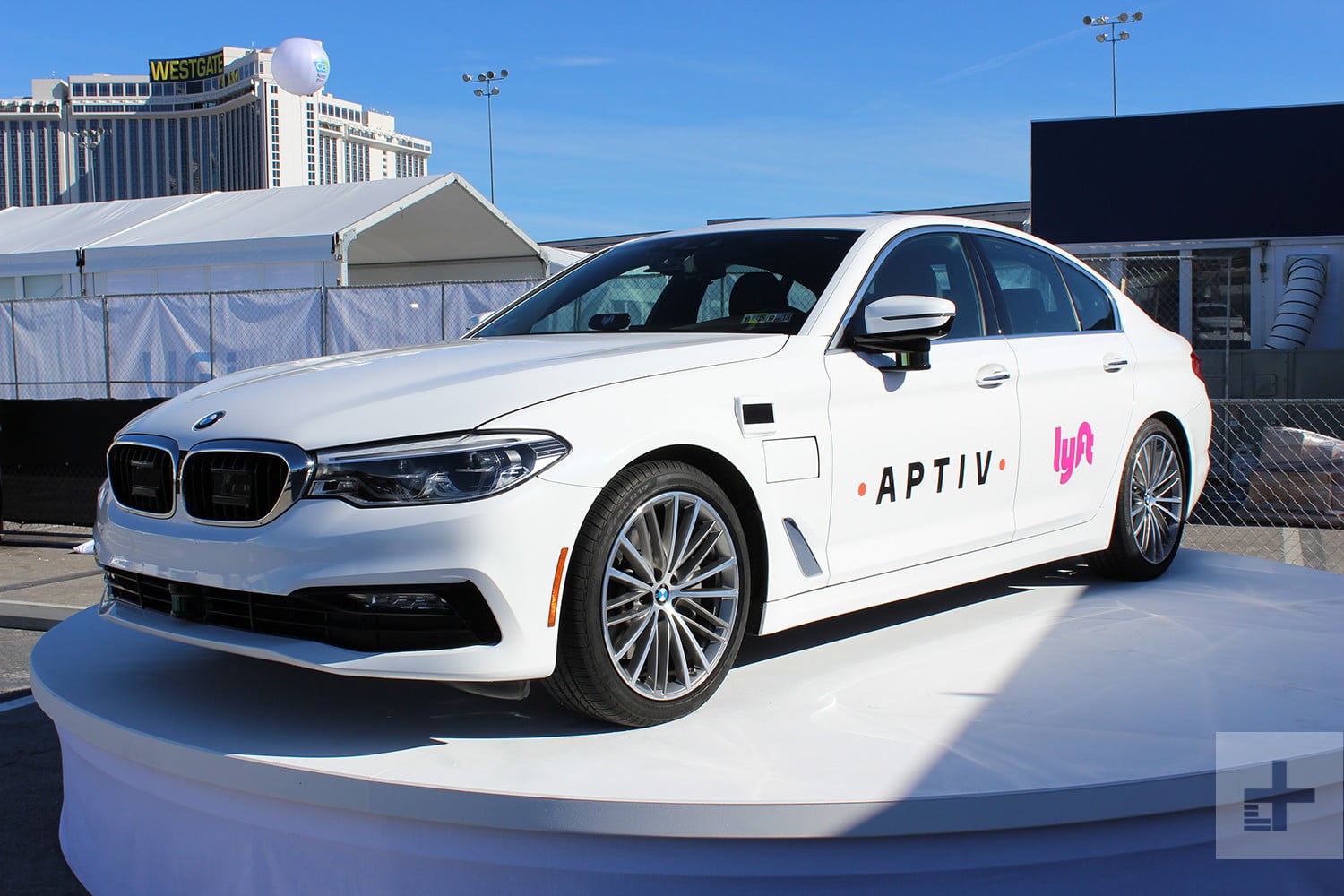 If you're in Las Vegas, rather than taking a spin on the roulette wheel, why not test your luck on some self-driving wheels? As part of its partnership with ridesharing giant Lyft, Aptiv launched a fleet of 30 autonomous vehicles in Sin City, and they're now available for your commuting convenience. This network of 30 cars will operate using Aptiv's fully integrated autonomous driving platformand will be equipped with Aptiv's mobility technology.
Folks interested in checking out what a ride in a self-driving car might be like will have to opt in to Lyft's autonomous option. Once this is done, they will be able to hail one of these autonomous vehicles (though don't worry, there will be a "highly trained safety driver" in the car with you at all times). The cars are said to be circling in "high-demand locations," so you shouldn't have to go searching for one of these self-driving buggies. That said, given that there are only 30 in circulation, you may still have a little bit of trouble grabbing one at first.
"With Aptiv's autonomous driving technology deployed throughout Las Vegas and broadly accessible through the Lyft app, a wide range of consumers will be able to share the experience of autonomous vehicles in a complex urban environment," Kevin Clark, Aptiv's president and chief executive officer, said in a statement. "More importantly, the resulting knowledge and data will allow us to further refine our autonomous driving capabilities and strengthen our portfolio of industry-leading active safety solutions."
Lyft and Aptiv first announced their partnership in Las Vegas earlier this year during CES 2018. Their original pilot program ultimately led to more than 400 autonomous rides to locals and tourists in the area, and managed to log an average customer rating of 4.99 out of five stars. We can likely expect to see more out of the two companies — Aptiv and Lyft have signed a multiyear agreement in hopes of generating revenue for Aptiv's self-driving car business. Hopefully, the two teams will be able to leverage their respective strengths — Aptiv's technology and Lyft's ridesharing reach. So if you've always wondered what it might be like to be chauffeured without a chauffeur, you may want to head to Las Vegas and call yourself a Lyft.