Entertainment
Rev up your smartphones, Nintendo says Mario Kart is finally on its way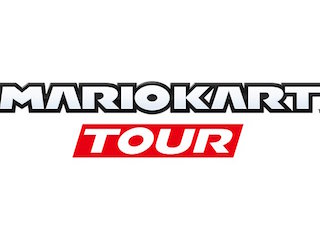 At last, Mario Kart is heading for smartphones.
While Nintendo's early smartphone efforts like Miitomo pretty much passed people by, Mario Kart Tour is set to be a hit with mobile gamers when it lands in Android and iOS app stores.
But when, you ask, is it coming? Truth be told, Nintendo is a bit vague on that, saying in a somewhat drably worded announcement that it'll be released "in the fiscal year ending in March 2019."
Having crunched the numbers, checked the calendars, counted the days, and looked up the precise definition of "fiscal year," we can tell you that it means Mario Kart Tour will land anytime between April 2018 and March next year. A window of a whole year.
Beyond its name, and a release date that suggests developers are still very much in development mode with the game, we know little else about it. But with Mario Kart having been available across multiple platforms and in various guises since 1992, you'll have a pretty good idea of what to expect.
In other Mario-related news announced on Wednesday, Nintendo confirmed recent rumors that it's working with Illumination Entertainment (Despicable Me, Minions) on a movie starring the mustachioed Italian plumber. Co-produced by Mario creator Shigeru Miyamoto and Illumination boss Chris Meledandri, fans will be praying for something more watchable than the 1993 live-action Super Mario Bros. flick, which currently has a dismal — though many will say thoroughly deserved — 15 percent rating on Rotten Tomatoes.
Mario is the franchise that keeps on paying, as far as Nintendo is concerned, so it makes sense to expand its presence on smartphones to join Super Mario Run. The Kyoto-based company this week revealed Super Mario Odyssey as the best-selling Switch game, with more than 9 million units sold, followed byMario Kart 8 Deluxe, which sold more than 7 million units. Work some tempting in-app purchases into Mario Kart Tour and it should have another healthy revenue generator on its hands