Entertainment
Start downloading your music: Amazon is shelving its music storage service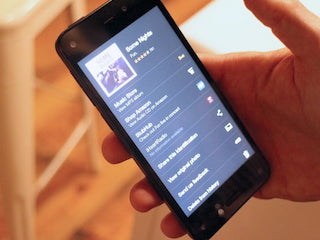 If you've been depending on Amazon to house your MP3 library, you're going to need to find another digital shelf. As initially reported by Slashgear, the tech giant is doing away with its music-storage subscription service, which previously allowed customers to upload their own music collections to Amazon's servers. But don't panic — you still have quite a grace period before you lose that music altogether. You can continue to listen to tracks you've already uploaded to servers until January 2019 (more than a year away), and re-download them to local storage.
This change does not affect Amazon Music or Amazon Music Unlimited products — the only thing that's going away is your ability to send your own, non-Amazon purchased music onto Amazon storage space. The company previously offered paid and free options of its music service; the free version supported up to 250 songs, whereas the paid option gave users the option of uploading up to 250,000 songs. If you weren't paying for the storage solution, your ability to upload songs actually ended last week on December 18. On the other hand, Amazon is still giving people the option of purchasing space on the servers for the paid version until January 15. But either way, you'll want to start thinking about backing up those tracks elsewhere, seeing as come 2019, you won't be able to download that music at all anymore.
"This change will only impact music imported by customers from other sources, and does not impact music purchased from Amazon  – MP3s or AutoRip – those will remain in the Cloud and will be available on mobile and desktop devices," an Amazon spokesperson noted.
Of course, this may not impact all that many customers. The vast majority of music consumption doesn't exactly come from your cloud-based MP3 library but rather music streaming services like Spotify, Apple Music, or Tidal. In fact, as per the 2017 midyear report from the Recording Industry Association of America (RIAA), the music industry in the U.S. has benefited hugely from the presence of various music streaming platforms, which is up 48 percent over last year. All the same, if you did have music on Amazon's servers, you may consider using the holiday to start bringing it to another place.