Entertainment
Todd McFarlane reveals more about the new 'Spawn' movie: 'Dark and R-rated'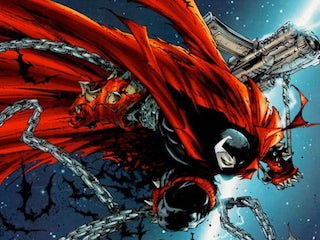 Todd McFarlane, creator of the original Spawn comic series and director of the upcoming Spawn movie, shared some more information about the project at a panel at New York Comic-Con. According to Deadline, the film will go into pre-production after the holidays, will start filming in February, and will be "dark and R-rated."
It sounds more like a horror film that your standard superhero fare, as McFarlane explained how the scariest thrillers feature a supernatural element set in an otherwise normal environment.
Earlier this year, McFarlane announced at San Diego Comic-Con that he would write and direct the film himself. This will be McFarlane's directorial debut, but he seems unfazed by the challenge. "I didn't use to draw comic books and I drew comic books and I won awards. I don't know how to read music and I have a Grammy Award," he said, responding to a question from an audience member.
The Spawn comic debuted in 1992. The series follows the adventures of Al Simmons, a CIA mercenary who becomes a demonic creature after his betrayal and death by his friend and employer. The first Spawn movie from 1997 starred Michael Jai White and cost $40 million to make. Even though it spawned two sequels (sorry, we had to), it was generally considered a disappointment by fans of the comic series.
McFarlane also veered off into other news about his projects at the panel, such as the Stranger Things line of figures in the works from McFarlane Toys, and his upcoming Sam and Twitch series from AMC with Kevin Smith. But Spawn is definitely his focus for the upcoming future, as he's already completed the script.
"I'm spending my own money so who cares if it doesn't work out," McFarlane said. "It's a $10 million budget movie, and (a studio) would just get a 22-year-old punk director. I just want to be the old punk directing it." He also promised to keep fans in the loop about the movie with daily updates on his Facebook page.
McFarlane wastes no words in his disdain for the Hollywood studio system, and has no qualms about going it alone. "The only things we need from them are distribution and marketing. We don't need your input, we don't need your cash, we don't need your creativity – and they don't like those deals," he said. "They always want the budget to go up because then they have to put money in it and then they own it."