Entertainment
'Venom' movie reportedly adds four-time Oscar nominee Michelle Williams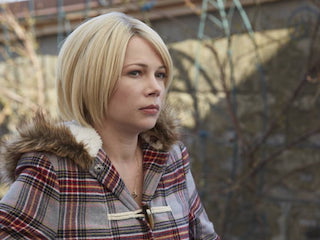 Casting for the Venom movie has been moving along at a fast pace lately, with Tom Hardy cast in the lead role in May and Riz Ahmed joining the cast in August. Now they're joined by four-time Academy Award nominee Michelle Williams (Manchester by the Sea), who will reportedly play the female lead in the 2018 film.
Williams has entered talks to play a district attorney in the film and possibly the love interest of Hardy's character, Eddie Brock, according to Variety.
Set to be directed by Ruben Fleischer (Zombieland, Gangster Squad), the Venom movie has Pain & Gain and Jumanji writer Scott Rosenberg and The Amazing Spider-Man 2 writer Jeff Pinkner currently working on a script, with Hardy serving as both star and producer of the film.
Sony Pictures' story plans for the film remain unknown at this point, but the project is expected to cast Hardy's character in an anti-hero role. The film also is not expected to be set within Marvel's Cinematic Universe, unlike the recent Spider-Man: Homecoming.
First introduced as an independent character in a 1988 issue of The Amazing Spider-Man, Venom started off as a telepathically controlled, alien costume worn by Spider-Man's alter ego, Peter Parker. He acquired the costume during adventure on another planet, and it eventually proved to be a sentient creature that tried to manipulate him. Parker rid himself of the alien, only to have it bond with various other characters over the years, giving them powerful abilities while also warping their minds due to its deadly obsession with Spider-Man.
Venom made his big-screen debut in 2007's Spider-Man 3, with Topher Grace portraying Eddie Brock in the notoriously maligned Spider-Man franchise sequel. That film was initially expected to spawn a solo Venom movie, but the planned spinoff never materialized.
Recent rumors indicated that the Venom movie will cast Star Wars: Episode VII – The Force Awakens actor Ahmed as Carnage, a variant of the alien symbiote that became popular in the 1990s, but nothing has been confirmed regarding his role.
Production is expected to begin this fall on Sony's solo Venom movie, as the film is currently scheduled to hit theaters October 5, 2018.