Entertainment
Linda Hamilton joins Arnold Schwarzenegger in upcoming 'Terminator' sequel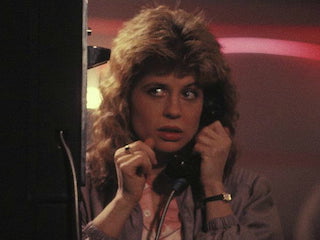 The Terminator franchise is going back to its roots. Linda Hamilton, who played Sarah Connor in the first two films, has signed on for the latest film in the series, according to Variety. In doing so, she'll be reunited once again with her co-star Arnold Schwarzenegger and the franchise's creator, producer James Cameron.
Plot details for the upcoming Terminator flick haven't been revealed yet, but whatever the story is, it must be something special if it lured Hamilton back. After starring in the series' original 1984 film, The Terminator, and its 1991 sequel, Terminator 2: Judgement Day, the actress declined to return to the franchise for the third film. She didn't like the direction it took and felt the story was "complete" with the first two movies. Although she later did agree to do voice work for the fourth film, she wasn't thrilled the franchise was continuing.
"I thought it was perfect with two films," she said at Excel's MCM Expo in 2009, according to the U.K.'s Wharf. "It was a complete circle, and it was enough in itself. But there will always be those who will try and milk the cow."
A big part of the problem for Hamilton seems to have been the fact that Cameron, whom she was married to from 1997 to 1999, stepped away from the franchise for those films. At the same 2009 expo, she credited him with much of the success of the franchise, saying it was "his vision that really made it soar." Cameron's return may have been what was needed to convince Hamilton to reprise her role as the tough Sarah Connor.
Hamilton's co-star Schwarzenegger did appear in the franchise's most recent film, 2015's Terminator: Genysis, a reboot to the film series. Emilia Clarke (Game of Thrones) played Sarah Connor, meaning we'll need an explanation for the change back to Hamilton in the sequel. We're not worried, though. Cameron worked on the story with Deadpool director Tim Miller, and their writing team includes David Goyer (the Blade trilogy) and Josh Friedman (War of the Worlds).
The upcoming Terminator film is expected to be the start of a new trilogy, so depending on the fate of Sarah Connor in the upcoming movie, we may or may not be seeing a lot more of her in the coming years.