Entertainment
Everything we know about 'Suicide Squad 2'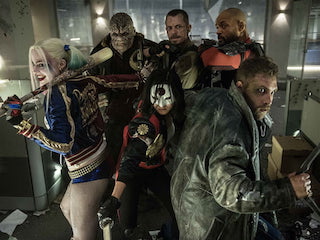 Despite scathing reviews, DC's Suicide Squad was a financial success, raking in over $745 million worldwide. As such, it should be no surprise that Warner Bros. plans to make a sequel, expanding its interconnected film universe. While details about the film are scarce, Warner Bros. has at least chosen a director: Gavin O'Connor, who directed the recent action film The Accountant.
O'Connor's hiring comes after a period of uncertainty about who would take over the director's chair left by David Ayer, who is helming another DC property, Gotham City Sirens. Among the directors rumored to be on WB's short list was Mel Gibson — apparently back in demand after the success of Hacksaw Ridge. Recently, Spanish director Jaume Collet-Serra, who directed the recent shark attack movie The Shallows, seemed to be the top choice for Suicide Squad 2, however he took another gig directing Jungle Cruise, an upcoming film starring Dwayne Johnson.
For those who missed Suicide Squad, the film took a different approach than most superhero movies, following a band of supervillains who, having been captured, are forced to work for the government, undertaking high-risk missions. The band of misfits includes the assassin Deadshot (Will Smith), grimy thief Captain Boomerang (Jai Courtney), and The Joker's sidekick/girlfriend, Harley Quinn (Margot Robbie).
The plot of Suicide Squad 2 is a mystery for now, as is the full roster. Big names like Smith and Robbie (whose performance was one of the most popular parts of the film) will almost certainly return. And although some — including David Ayer himself — were upset by how little the Joker (Jared Leto) was in the first film, it seems like he may be returning in the sequel.
One big question hanging over the film is whether, despite the financial success of the original, the critical backlash will hurt the franchise moving forward. Our reviewer considered the film to be "far from the worst comic book-movie in recent years," but still described the action as ultimately "bloodless."
There is no official release date for Suicide Squad 2, although 2019 is likely. In addition to directing and writing the Suicide Squad sequel, O'Connor will also work on a sequel to The Accountant.