Auto
Does your child's car seat weigh too much for LATCH?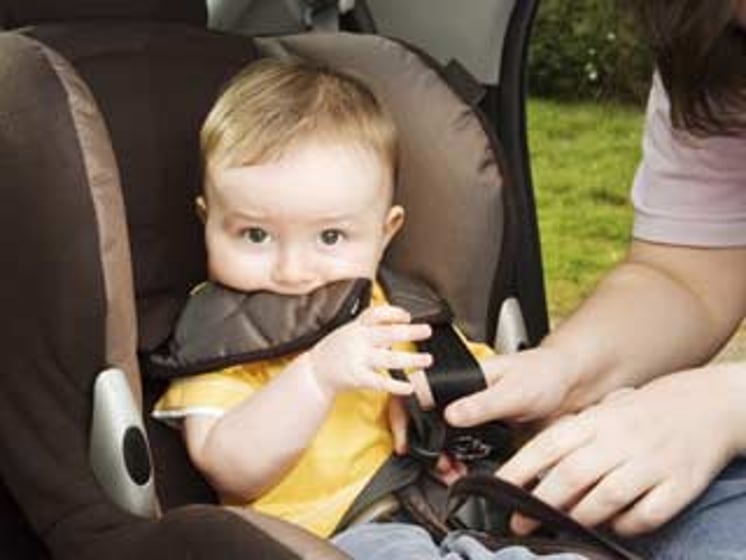 Car seats are heavier than ever--and some parents aren't including that weight when they fit their kids and car seats to LATCH systems. As a result, many have exceeded their car's LATCH limits without even knowing it.
The National Highway Traffic Safety Administration (NHTSA) recently issued its final rules on Lower Anchors and Tethers for Children (LATCH) and for LATCH-installed car seats, and confusion has been one outcome.
In short, the NHTSA final rule revises guidelines to include both the weight of the child and the car seat itself. This is a departure from current guidance that only accounts for the child's weight.
With the new guidance, parents and caregivers may not be taking the added weight into consideration--and as a result, may be jeopardizing the safety of their children.
A recent AAA Foundation for Traffic Safety survey of Child Passenger Safety Technicians (CPSTs)--the folks certified to check and help educate parents on proper car seat installation--found that 86 percent of these technicians have encountered LATCH weight limits that exceed recommendations. Nearly one in five technicians reported seeing this often.
"In the event of a crash, exceeded weight limits may cause the lower anchors and tether to perform improperly, leaving children vulnerable to injury or death," warns Jake Nelson, AAA's Director of Traffic Safety Research & Advocacy.
"Clear labeling is a step in the right direction, but standardization of equipment and proper education of caregivers remain the priority."
Other AAA Foundation for Traffic Safety survey highlights include:
- 80.5 percent of CPSTs report that LATCH installation errors are not obvious to caregivers.

- Nearly one-third (29.7 percent) of CPSTs feel LATCH is more complicated than it needs to be.

- More than half (54.6 percent) of CPSTs believe LATCH needs to be improved.

Tips for parents/caregivers
Jennifer Huebner-Davidson, manager, AAA's Traffic Safety Advocacy, offers the following tips for parents and caregivers in trying to navigate or make sense of the final NHTSA rules on LATCH.
- Read instructions first.  "Always read the car seat instructions and vehicle owner's manual before you try to install the car seat," Huebner-Davidson says.

- Check weights. The next thing to do is know your child's approximate weight and what the car seat weighs. Together, they should not exceed 65 pounds. If your child's car seat doesn't indicate how much the seat weighs, grab a scale. "Jot down the weight and when the combined weight approaches 65 pounds," Huebner-Davidson advises, switch to a seat belt installation with tether when possible."

- Which is safer? "Some parents believe that LATCH-installed car seats are safer, but this is not so," cautions Huebner-Davidson. "Seat belts and LATCH system, when used correctly, are equally safe. If you're concerned about weight limits, use the seat belt (and tether when possible) to secure the car seat."

- Have a professional check the car seat installation. Since three out of four car seats are improperly installed, Huebner-Davidson recommends having your child's car seat inspected by a professional. Find a car seat technician near you by visiting SafeSeats4Kids.AAA.com.

- If your child exceeds weight limits, what then? "If your child exceeds the weight limit for the lower anchors, that doesn't necessarily mean they're ready for a booster seat," Huebner-Davidson adds. "Instead, install the car seat using a seat belt and tether when possible. Keep your child in the forward-facing car seat until they reach the height or weight limit of the seat."