Technology
Forget the sappy gifts, these apps will bring you closer to that special someone
Friday, February 14th 2014, 11:13 AM CST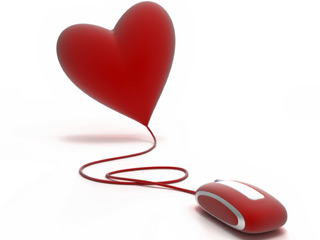 By Simon Hill
Provided by



Valentine's Day can be annoying, even if you have someone in your life. But if you remove yourself from the corporate cards and necessary relationship affirmation, there's a good message underneath. It's important to be upfront with those you care about, and take time out of your schedule to share with them. To that end, we've bound together a few apps that help couples communicate. These apps are all meant to help strengthen romance and relationships.

You'll find a private, secure place for two on Avocado. You can share a calendar, lists, photos, and even doodles in this app. There's also a built in messenger, although it's not as snappy as some of the best messaging apps on the market. It keeps an archive of your relationship, has a minimalist UI that's pretty attractive, and proper support for tablets.
Download it for Android or iOS.
Between
Here's another option for private 1-to-1 chats. You can share text messages, a calendar, photos, memos, and voice mails in Between. Uploaded photos are automatically organized into a timeline and you can comment on them. Cute touches include a counter listing the days since you met and a Memory Box for saving really special photos or memos. It's a good looking, robust, and easy app to use.
Download it for iOS or Android.
Couple
This private real-time messenger also allows you to share videos, photos, and voice messages. There's a wide range of stickers, you can sketch together in real-time, and you can even make calls within the app. There's a shared calendar, you can share your location, and there are suggestions for date night. The secret photo option allows you to send a snap that will auto-delete. One unusual and totally unique feature is dubbed ThumbKiss; it lets you to touch your phones simultaneously and make them vibrate.
You can download it for Android or iOS.
Twyxt
Twyxt is a messenger for two. It has unique emoticons and lets you save special messages and photos in a "Keepsake" section. The best feature is probably the automatically generated calendar of your relationship, which is good for sharing lists and event details. Best of all, it's completely private with optional PIN protection.
You can download it for iOS or Android.
Free Valentine's Cards

If you're a little late to the game this year, or hate wasting paper, then an e-card might be your best option. This app allows you to put together your own cards using personal photos. Add the text you want and then send cards via email or
social media
. You'll also find a number of template cards to use and there's a large Valentine's section, but you may need to subscribe to get access to everything.
You can download it for Android.
Other apps to enhance the romance
Use apps like Kayak, Field Trip, TripIt, Hotel Tonight, OpenTable, and Foodspotting to organize short breaks, surprise holidays, and meals out. If you want to cook a meal, try Epicurious.
You'll find loads more great ideas for nights in, nights out, and trips in our full roundups of the Best iPhone Apps and the Best Android Apps.
Keep up-to-date with everything that happens in your world.
We promise to never spam you. You can opt-out at any time. Please refer to our
Privacy Policy
for additional information.
News 9
7401 N Kelley Ave
Oklahoma City, OK 73111
405-843-6641
Our Lobby Hours
Monday-Friday
Mon-Fri
8:30-5:30
Saturday-Sunday
Sat-Sun
CLOSED