Sales - Summer Promotion
A new twist on the Labor Day barbecue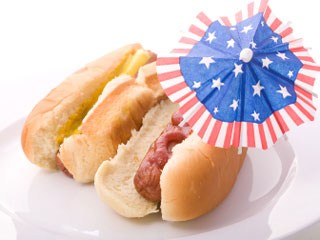 (WORLDNOW) – The last days of summer are right around the bend, and everybody knows what that means – Labor Day weekend barbecues. 
But instead of spending another three-day weekend shuttling yourself from one charred hot dog to another, why not host something yourself? Below, check out some new ways to amp up the traditional Labor Day celebration with a fun twist.  Your family and friends will thank you.
Nothing says summer like ice cream!  And everybody loves a sundae bar, so feel free to go over the top on this theme. Stock up on a variety of ice cream flavors, sprinkles, fruit toppings, nuts and syrups. 

Whether you enjoy your ice cream in bowls or cones is up to you, but it's always a good idea to offer both at a party, especially if you will be inviting kids. Just try to keep the messy parts outside, and make sure you've got plenty of freezer space in case things get melty.



For many families, Labor Day is infamous as the last weekend before the school year starts. While some kids may be dragging their feet at the thought, a party is a great way to get them excited.

Invite school friends and their parents, and set the scene for schoolhouse fun.  Give out school supplies as party favors or prizes for winning games.  For snacks, serve up lunchbox classics like fruit slices and sandwich triangles with the crusts cut off. (As always, be wary of any peanut allergies before passing around PB&Js.)



Barbecue around the world
If your friends actually look forward to the annual Labor Day barbecue, try hosting one with a twist. Pick a culinary region and cook up its favorite outdoor specialty.  Lay out smoked ribs, brisket or chicken for the South, complete with classic sides like cornbread and baked beans.

If your friends are fans of seafood, do it up with a New England-style clambake, or a Louisiana-style spicy crawfish boil.  (Shell-on shrimp or crabs are great substitutes if you can't find crawfish in your area.)

And if you really want to go the exotic route, put together a traditional Hawaiian luau! After all, nothing says "summer celebration" like sipping a drink out of a pineapple.
Elisa D. Keller is the Food Editor for Worldnow.